Saturday,
June 10
12:00 pm - 3:00 pm
The East Cut Summer Block Party at The Crossing! 😎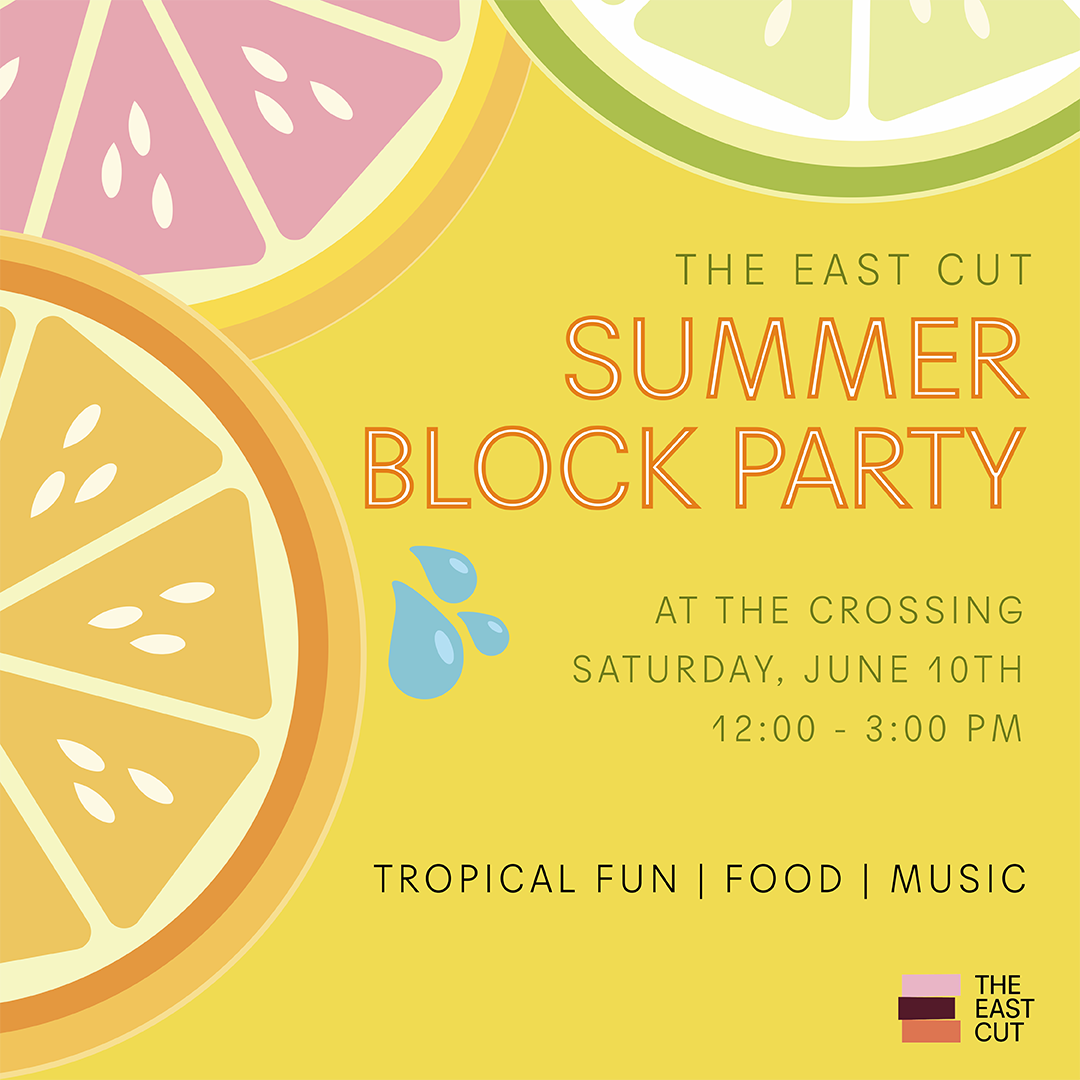 Come and join us for an exciting event, our annual Summer Block Party at The Crossing! Bask in the sunshine and participate in a range of fitness-focused activities. Enjoy yourself in the summery atmosphere with live music by Saint Pigeon and delicious seafood specialties like fish tacos from Mar Bar. Grab a refreshing Pina Colada from Greyhound Bar and experience the inflatable installation. Be sure to sample wine at Mili Wine Bar's satellite set-up and cast your vote for your favorite!
The Summer Block Party will also offer a range of fitness options. Register for a Beach Ball Yoga session hosted by LuxFit, join in on a pickleball match, or email info@theeastcut.org to be considered for the Soccer Shootout Tournament hosted by Street Soccer USA. By participating in this, you'll have a chance to win a fun prize! 
More on the creative side? Secure your spot to create your very own tie-dye t-shirt!
And lastly – don't forget to RSVP to join in on the ULTIMATE WATER BALLOON TOSS! Stay tuned and visit our Instagram page @theeastcut often for the latest updates 
200 Folsom Street San Francisco, California 94105