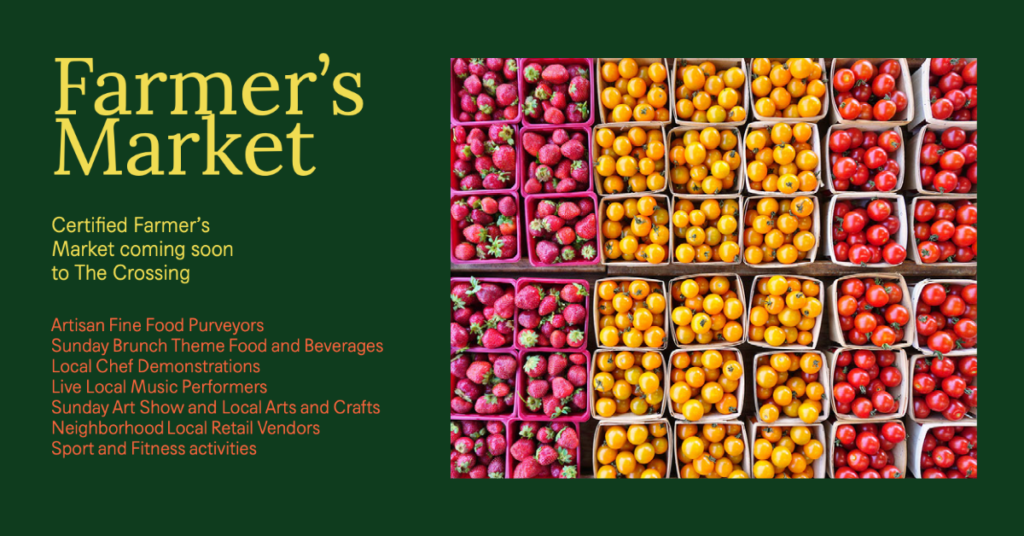 Thousands of neighbors have wished for it since 2016, and it is finally here! The East Cut's very own farmer's market!
The East Cut is hosting a farmers market at The Crossing at East Cut (250 Main St.) for a minimum of twelve consecutive Sundays from February through May, with the goal of establishing a permanent Sunday farmer's market in the East Cut. The market will have up to a hundred active stalls, featuring artisan food, produce, flowers, and local retail businesses.
We will post updates on dates, times, vendors, and other details here. If you have questions or suggestions, please email farmersmarket@theeastcut.org.
Schedule
Date
Time
Chef's
Demonstration
Live Music
Pickleball Tournament
Sunday, February 19, 2023
9:00am – 2:00pm
Registration (TBD)
Sunday, February 26, 2023
9:00am – 2:00pm
Registration (TBD)
Sunday, April 2, 2023
9:00am – 2:00pm
Registration (TBD)
Sunday, April 9, 2023
9:00am – 2:00pm
Registration (TBD)
Sunday, April 16, 2023
9:00am – 2:00pm
Registration (TBD)
Sunday, April 23, 2023
9:00am – 2:00pm
Registration (TBD)
Sunday, April 30, 2023
9:00am – 2:00pm
Registration (TBD)
Sunday, May 7, 2023
9:00am – 2:00pm
Registration (TBD)
Sunday, May 14, 2023
9:00am – 2:00pm
Registration (TBD)
Sunday, May 21, 2023
9:00am – 2:00pm
Registration (TBD)
Sunday, May 28, 2023
9:00am – 2:00pm
Registration (TBD)
Sunday, June 4, 2023
9:00am – 2:00pm
Registration (TBD)
Map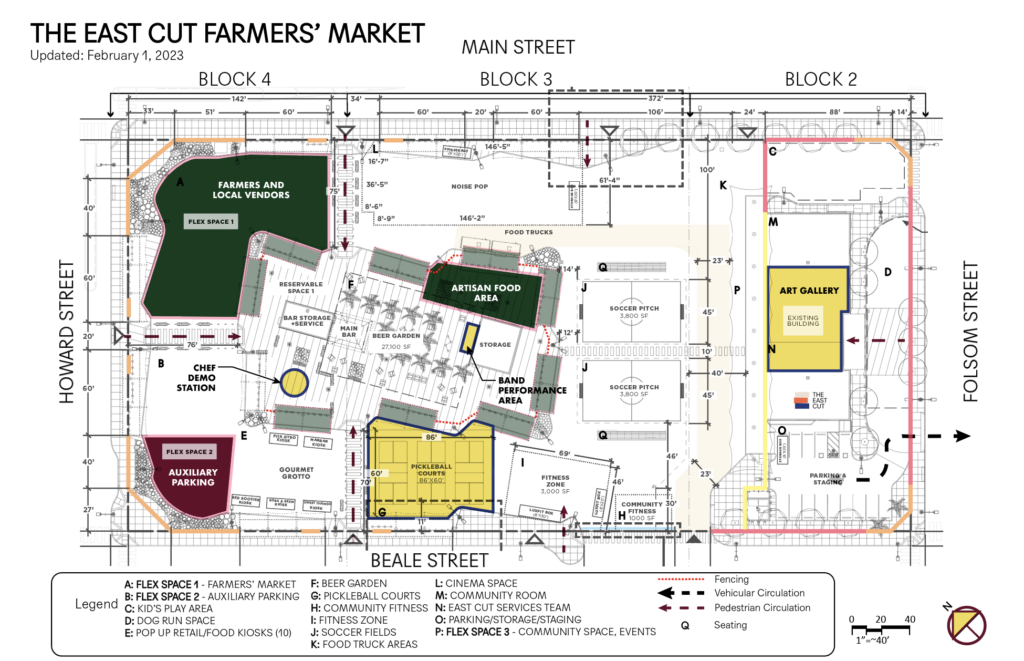 Farmers' Market Certified Producer Application
Are you a farmer, artisan food purveyor, or local East Cut business interested in participating to this farmers' market? Fill-out the application below and send it to farmersmarket@theeastcut.org!

Download the application
The-Crossing-at-East-Cut-Community-Marketplace-Certified-Producer-Application