As one of the few undeveloped parcels atop Rincon Hill, Guy Place Mini Park opened to the public on Monday July 20th, 2020. According to the San Francisco Recreation and Parks Department, the park was "designed for passive use as a respite from the urban environment. It offers contemplative space for quiet enjoyment as well as an opportunity for small-group gatherings."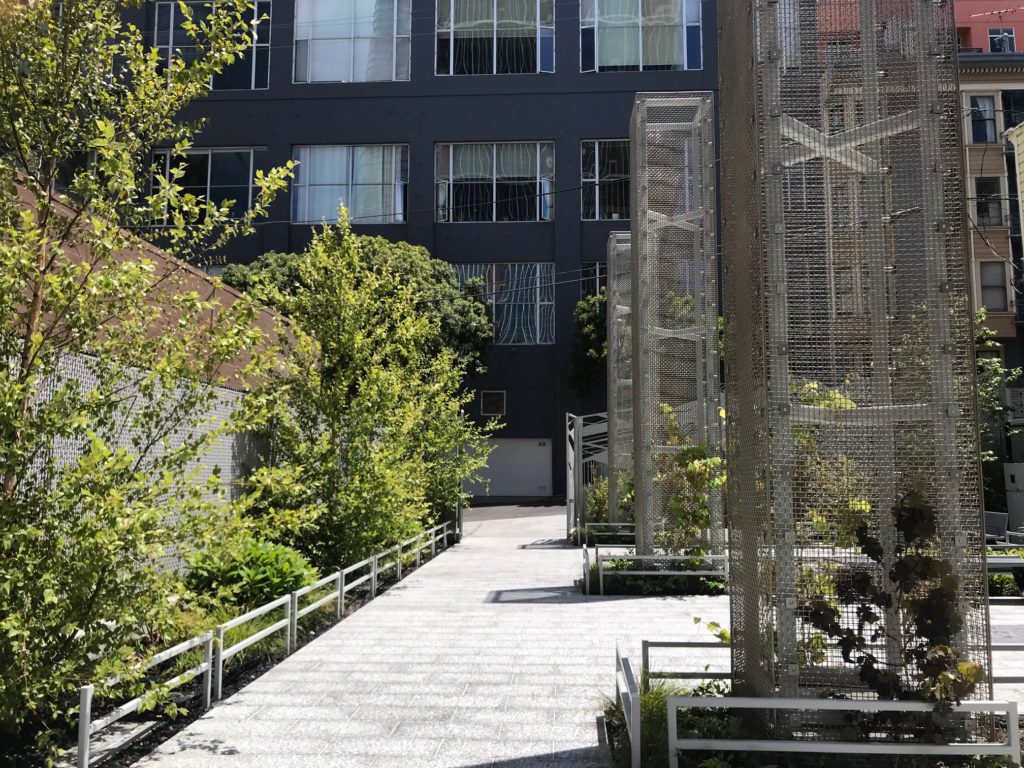 Notable features of Guy Place Mini Park include the bulb out at the park's entrance, which includes a pet relief area and pet water fountain; and the exterior gate and fence which was designed by local artist Ardriane Colburn, selected by the San Francisco Arts Commission through an RFP process. Inside the park, high quality materials such as granite slabs, along with steel and concrete benches and a mix of plant materials have been utilized. One notable planting feature are the climbing vines growing upwards on greenscreen cages; the concept being that over time, the vines will grow to cover the cage to create "living" columns.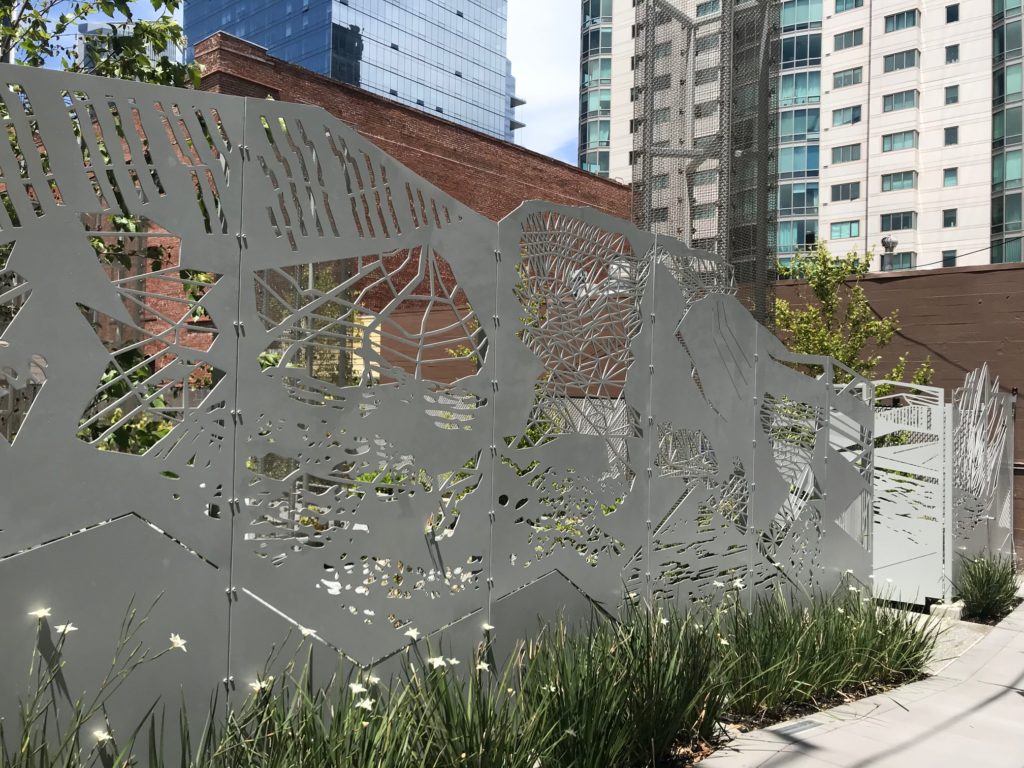 The park is open from 8am to 8pm daily.