Thursday, July 16th, volunteers delivered orders from Local Kitchen to East Cut Residents as part of East Cut Eats, a volunteer-led delivery service with the goal of connecting neighborhood merchants to local residents, supporting merchant recovery, and showcasing the value small businesses have on the everyday lives of those who call The East Cut home.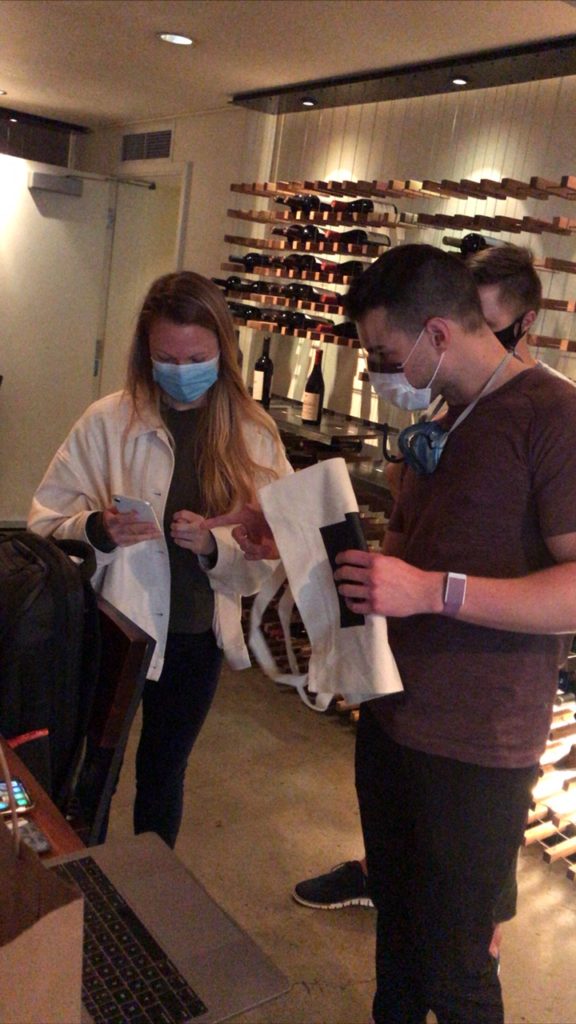 Local Kitchen developed a menu for locals that included special offers, which was published on the East Cut CBD website Sunday, July 12th. Throughout the week, the CBD leveraged social media and mailing lists to promote the menu and encourage residents to, if feasible for them, choose Local Kitchen as their dine-in dinner option for the week. 
Beyond connecting residents to small businesses, the program has several other perks: East Cut Eats saves money for residents and merchants alike by absorbing payment processing and delivery fees. Neither resident nor restaurant pay anything for food delivery or processing. Delivery services like Uber Eats can take upwards of 15-percent from restaurant revenue, and meals take on average 40-minutes to arrive downtown. Another perk of East Cut Eats? Delivery in under 30 minutes with an average drop-off time of 18-minutes! The end result? Lower cost for dining-in and food that is still warm when it arrives at your doorstep.
How does East Cut Eats work? Residents order directly from the Eats webpage and select a 30-minute delivery window for that Thursday. The restaurant bills the client directly and on delivery day, volunteers deliver food orders on behalf of the restaurant. This week, Jersey Pizza located at 145 2nd Street, is the Eats partner. 
The East Cut CBD is very thankful to the neighbors that took part in our first event to support Local Kitchen. When asked if they would use the service again, one resident responded, "Totally! [It] [m]ay be my newest way to get food in the neighborhood."