Amazon Becomes Corporate Partner for East Cut Sports & Dog Park: Boosting Downtown San Francisco Revitalization The East Cut Sports and Dog Park fundraising efforts have received a significant boost as Amazon steps up as its first official corporate supporter, pledging vital funds to help achieve the project's initial milestone goal. The news was met with enthusiasm from Sally Kay, Regional Head of Public Policy and External Affairs at Amazon, who expressed excitement about this initiative's positive impact on downtown employees and the community.

"Amazon is thrilled to extend its support to projects like the East Cut Sports and Dog Park, which not only enhance the aesthetics and diversity of the neighborhood but also play a crucial role in attracting residents, workers, and visitors back to downtown San Francisco," said Sally Kay. The e-commerce giant aims to be an active participant in the community-driven revitalization efforts and is hopeful that these new developments will not only benefit its downtown employees but also contribute positively to the entire community.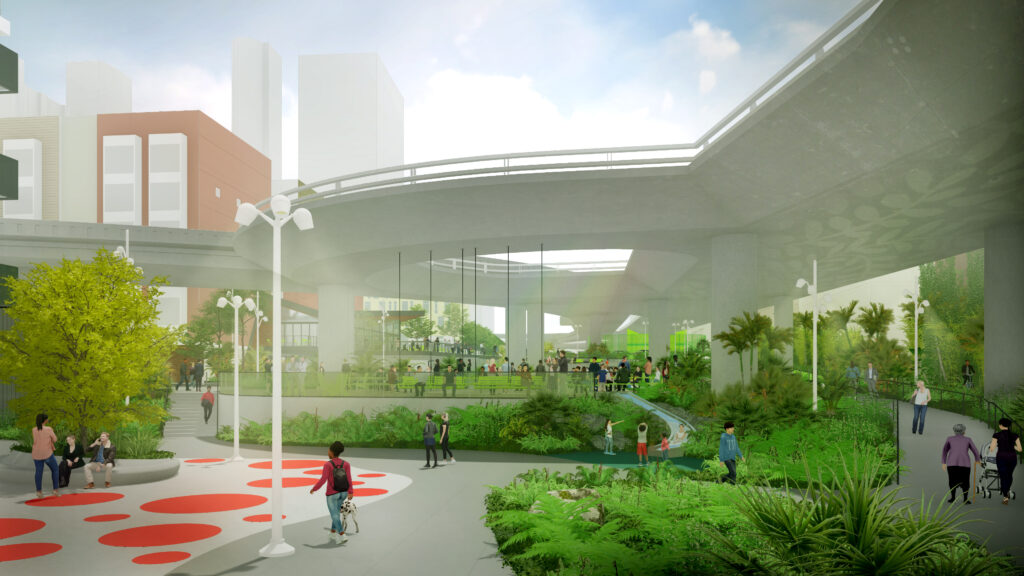 The park project promises to be a vibrant addition to the city's landscape, catering to the recreational needs of the public while adding a touch of greenery to the urban setting. With Amazon's support, the project is set to gain momentum, accelerating its progress toward becoming a reality.
One of the most significant impacts of the park's development lies in its contribution to creating an enjoyable outdoor space for workers as they gradually return to their offices. With Amazon's three offices located in close proximity to the park, it will serve as an exceptional space for their employees and employees from other companies to interact with the heart of the city.

As anticipation builds, the park's sports courts stand out as one of the most eagerly awaited amenities. Featuring pickleball courts, basketball courts, and plenty of space for outdoor fitness classes, this recreational hub will cater to a diverse range of interests, promoting an active and healthy lifestyle for residents and visitors alike.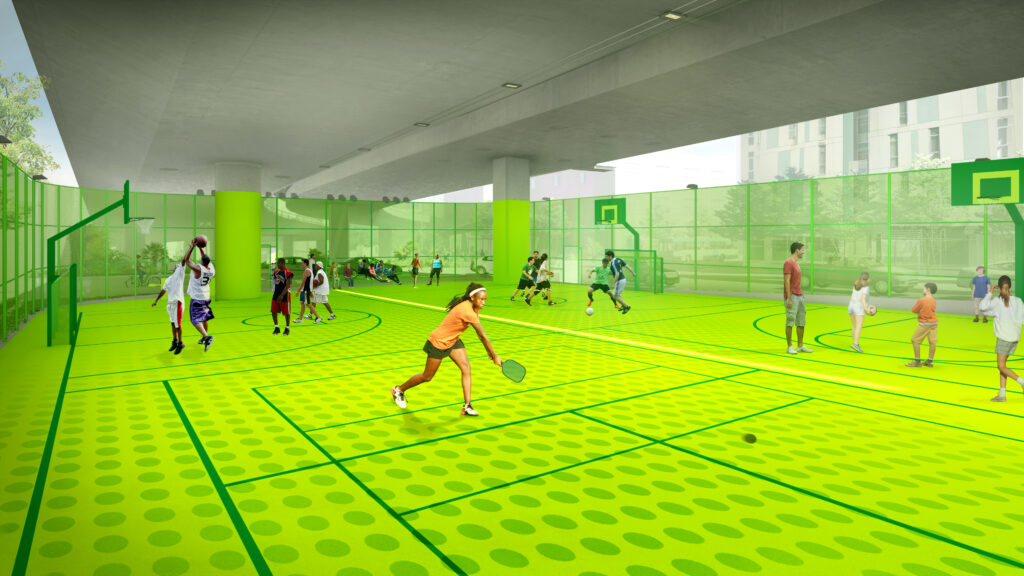 The park project aligns with San Francisco's broader efforts to revitalize the city. The proposed design leverages underutilized and vacant spaces in our densely urban neighborhood, contributing to residential growth through the addition of much-needed retail and recreational facilities. The inclusion of dog-friendly spaces caters to the unique character of the area, known for having more dogs than children.
Spanning an impressive four city blocks and connecting ten different blocks, the park's design underscores its commitment to enhancing walkability and connectivity through dedicated bike lanes and pathways. It aspires to transcend the role of a mere park and aims to create a dynamic 'third space' in the neighborhood—a cherished gathering spot for residents and visitors alike.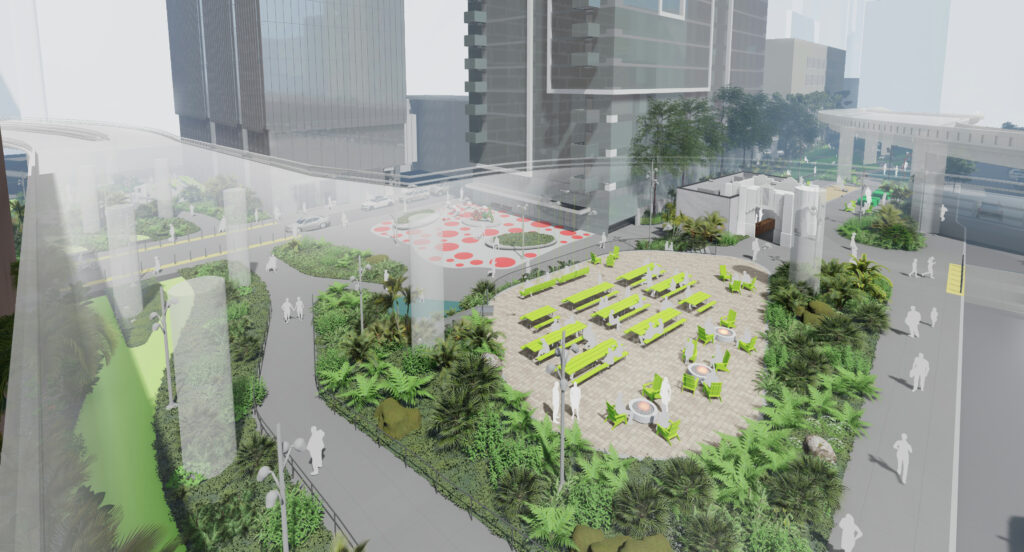 This partnership with Amazon marks a significant milestone, setting a positive precedent for future corporate support for community-driven initiatives. With shared enthusiasm and commitment, the community and its corporate partners can work hand in hand to create a space that fosters well-being and community for all.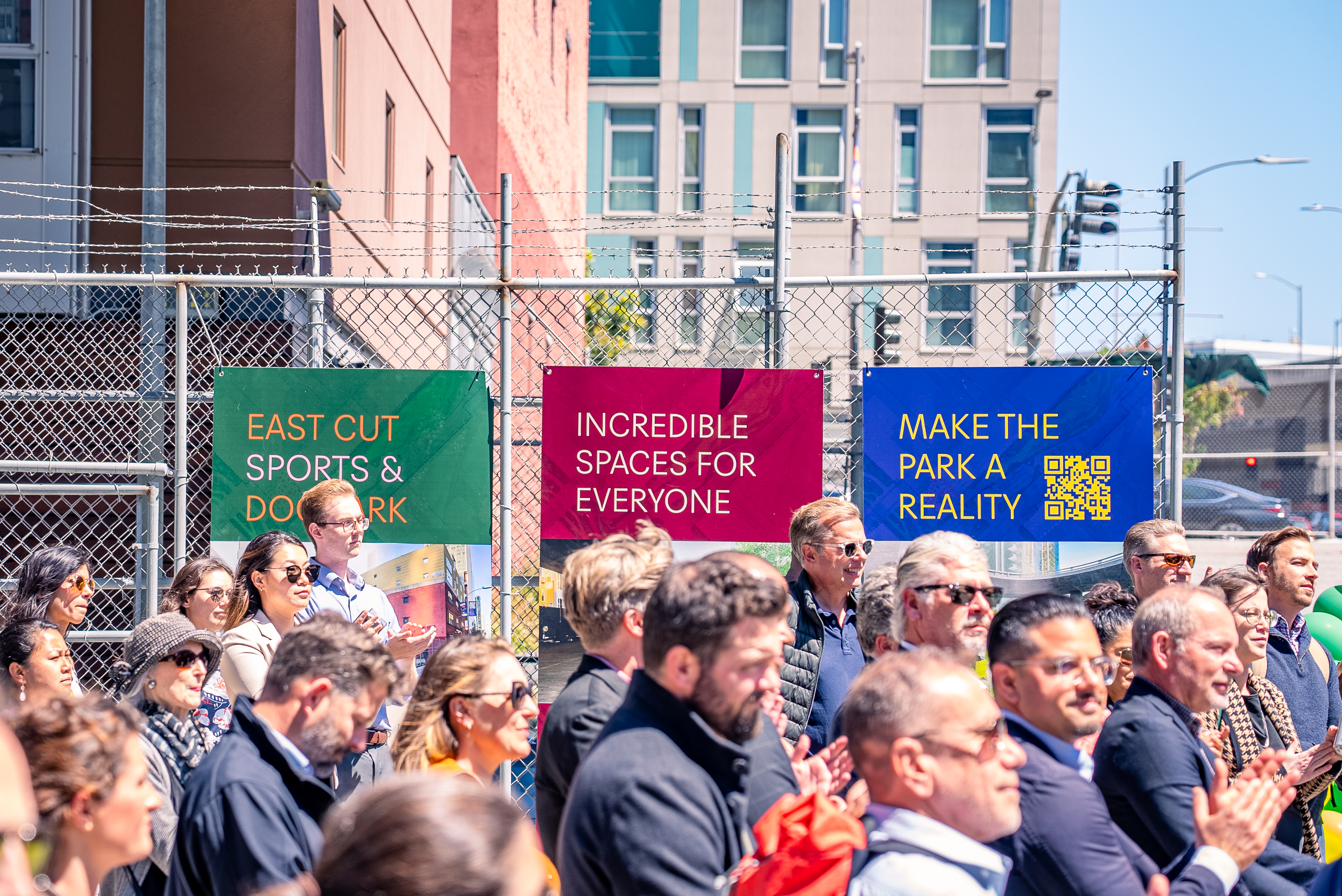 Community involvement is key to the success of the project, and The East Cut encourages individuals and organizations to play their part. We invite you to become park advocates, make charitable donations to support the park, join the park's coalition, or even consider becoming partners. Every charitable contribution, big or small, is valued, and together, they can impact the city's urban landscape.

For more information on how to get involved or contribute to the project, visit https://www.theeastcut.org/sportsanddogpark/ and be a part of this exciting transformation of San Francisco's downtown landscape!

Inquiries can be directed to: Pierre Lagarde.