March has been a busy month for projects in The East Cut but none were more anticipated than the Community Garden garden plot build at 29 Essex Street! On Saturday, February 26th, a group of seven volunteers and CBD staff and board members came together to build the 20 garden plots beds.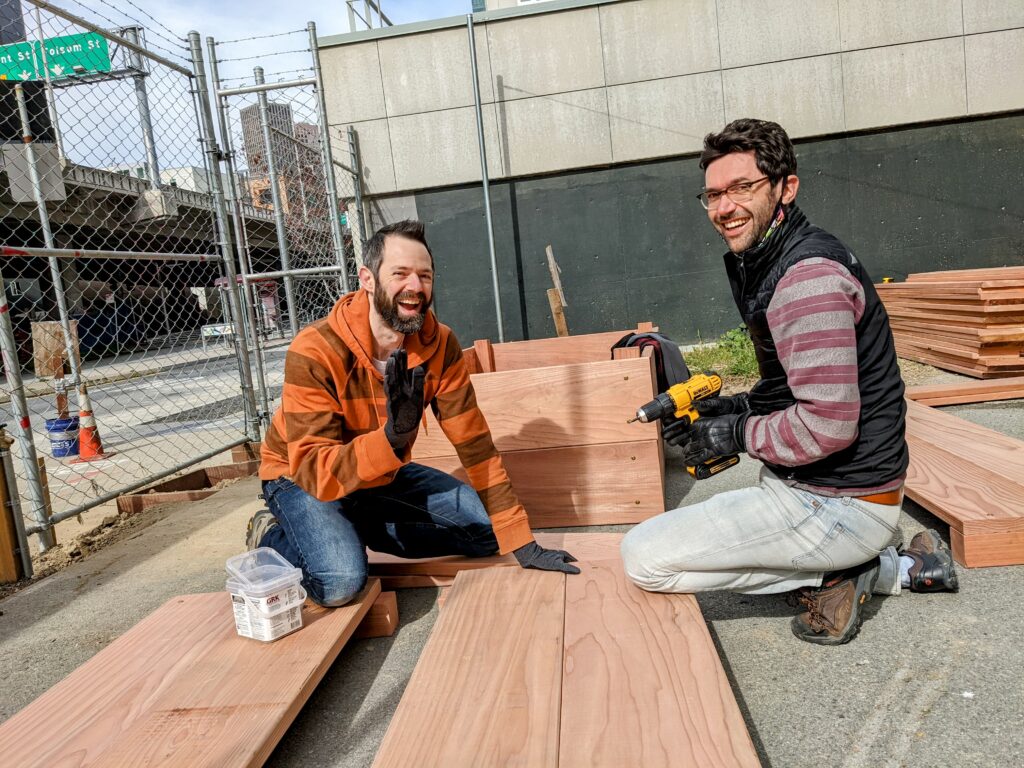 East Cut CBD staff had previously cut and sorted all the wood necessary to build the twenty garden plots. The construction of the Community Garden, behind the Rene Cazenave apartment complex, has been much anticipated since the project's inception in 2019.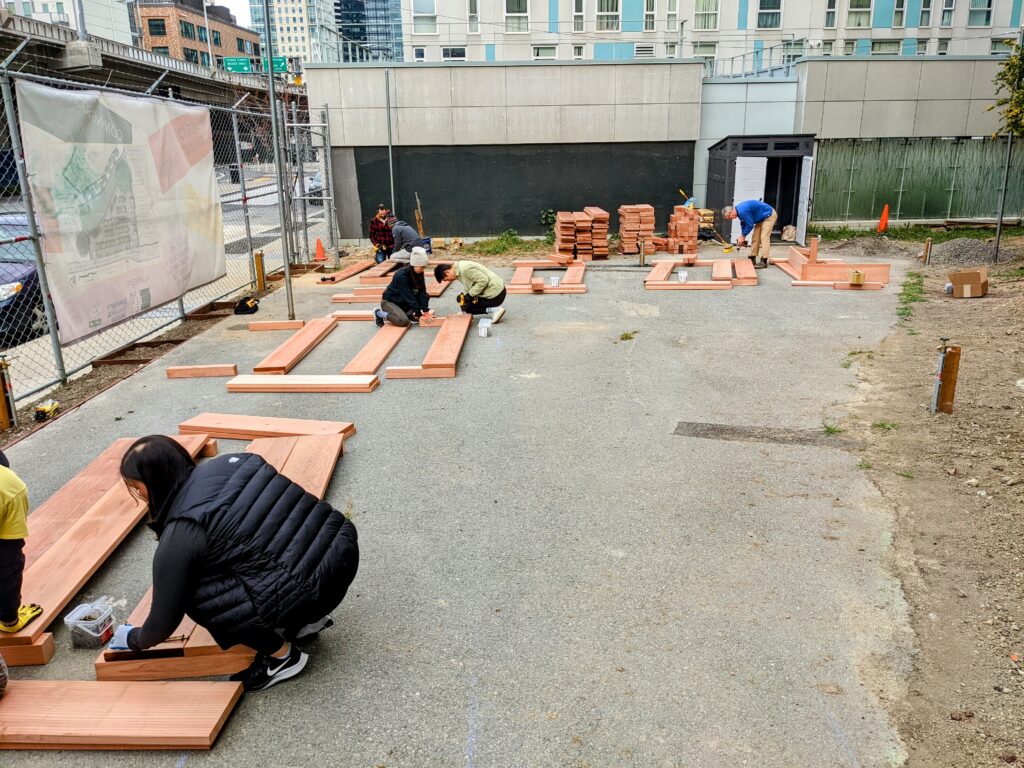 Once the Community Garden opens, garden members will have exclusive access to the space, with several of the garden plots specifically dedicated to low-income residents. East Cut residents and visitors who did not secure a spot in the garden's first member lottery draw, held on February 25th, will be allowed to visit space during East Cut CBD-sponsored events and volunteer days.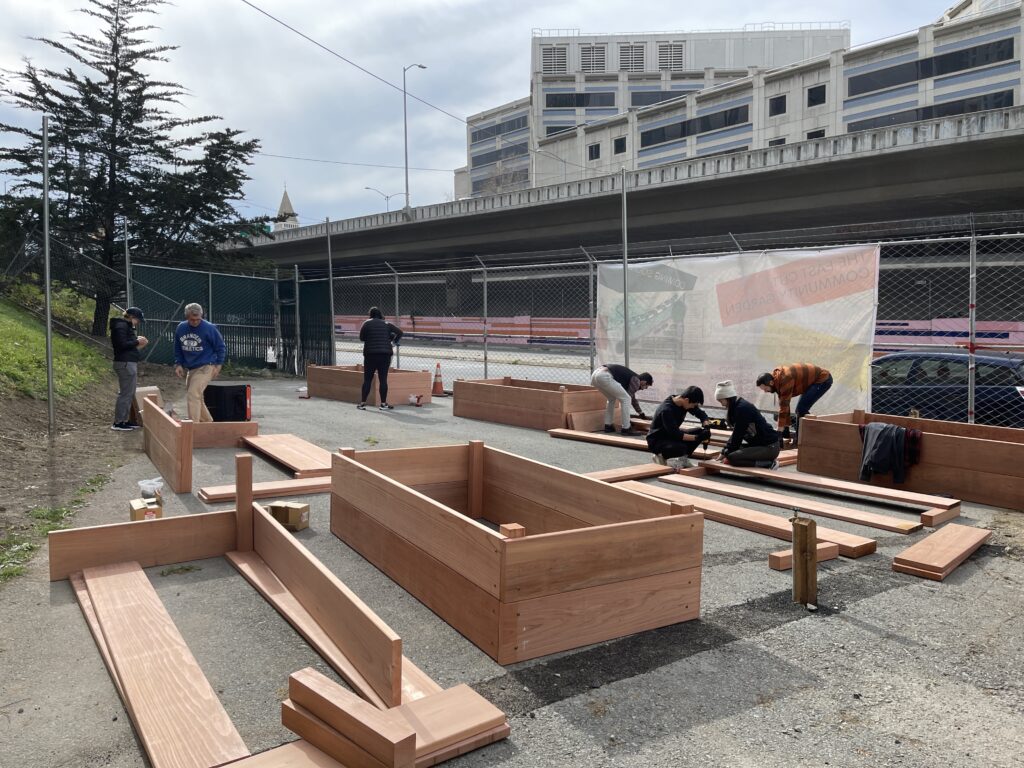 Over the course of the day (that is, until all the electric drills ran out of power), eighteen of the twenty garden bed plots were built! The East Cut CBD staff are in the process of hanging string lighting, securing tables and chairs for the communal area, working with the SFPUC to get the water connected, and completing small tasks for the overall look and feel of the space. The CBD anticipates the Community Garden will formally open in April 2022!