Saturday, December 11th, The East Cut CBD and over 600 district residents came together at The Crossing at East Cut to celebrate the holiday season at Winter Fest, a CBD-sponsored event open to all from 3 p.m. to 6 p.m.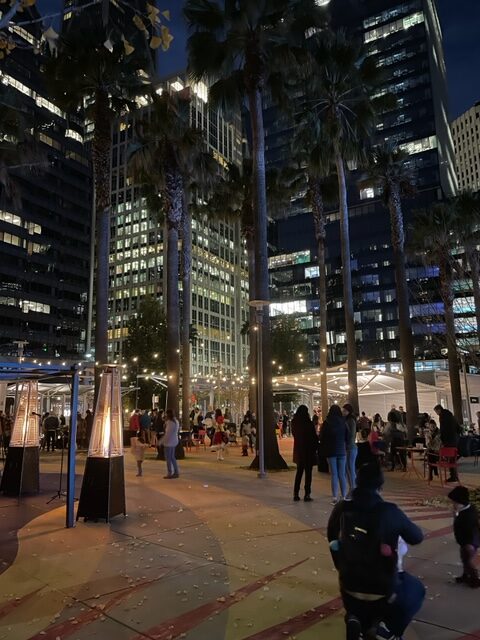 Attendees of Winter Fest were treated to a hot cocoa bar sponsored by Monarch SF, along with complimentary cookie decorating from Lightbox Cafe and seasonal arts and crafts designed for children ages three to twelve.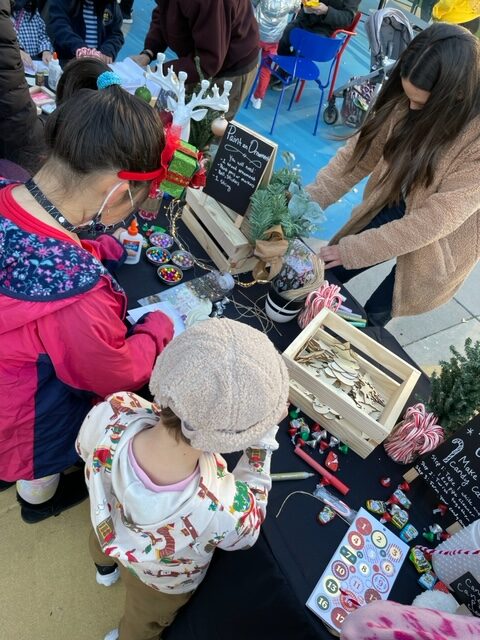 Crafts ranged from ornament decorating to creating your own holiday card. A craft station for teens and adults sponsored by Three Seasons Floral was widely popular and offered a winter floral workshop!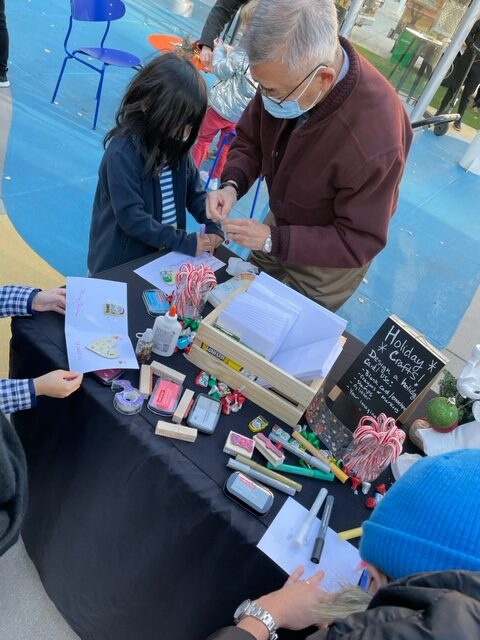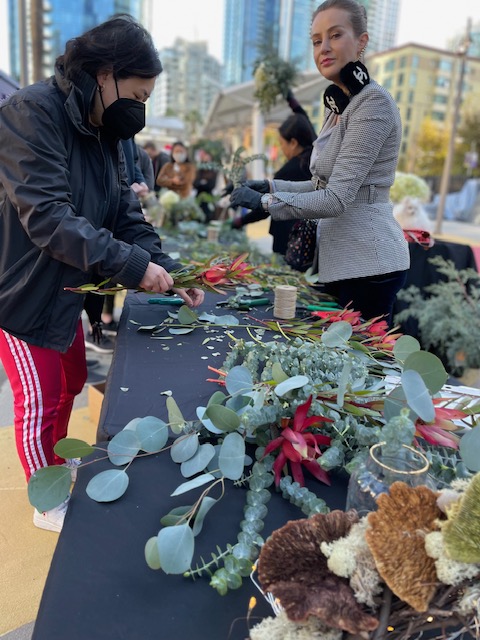 Nova Jazz Trio played holiday jazz throughout the event, while a "Winter Fairy" roamed providing an interactive element for families that included balloon animal making, a magic show, and photo opps.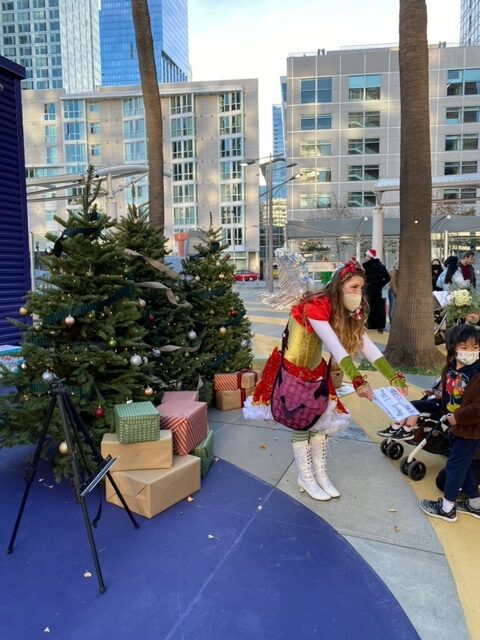 Residents lined up to have their photo taken by Winter Fest volunteers at "Christmas Corner" that featured three, six to eight-foot fully decorated Douglas Fir trees complete with presents and props such as reindeer antlers and Santa hats.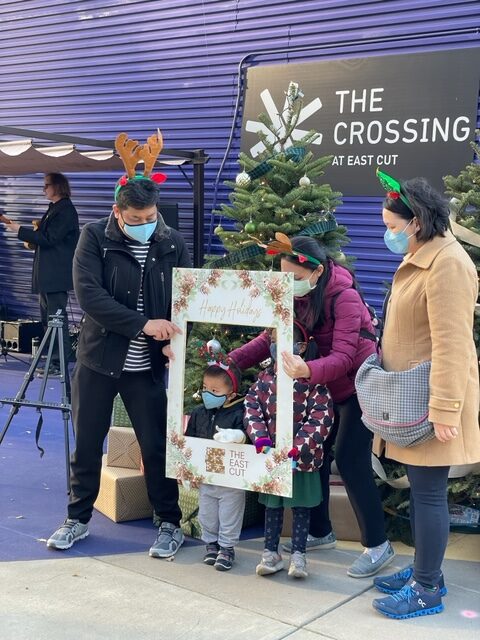 A professional Portrait Studio setup by Cl Image offered seasonal portraits, professionally edited and sent out digitally post-event.
Area merchants donated over $2,500 in items towards the Winter Fest raffle. Gift baskets complete with restaurant gift cards and personal training sessions to health and beauty products, along with the "Christmas Corner" Christmas Trees, were raffled off at 5 p.m.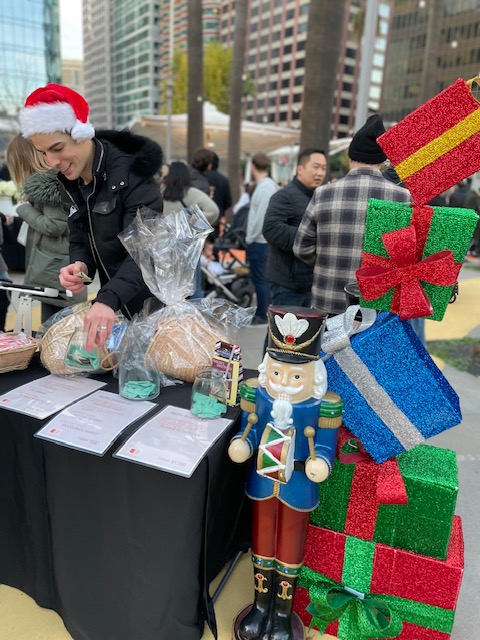 Winter Fest represented The East Cut CBD's second event this year, however, it was the first event of this magnitude hosted by the CBD since before the pandemic. Overall, the weather cooperated with just enough chill in the air to give everyone that holiday feeling. It gave CBD staff and volunteers the chance to congregate with neighbors, see old friends, and strengthen relationships with local businesses. The event helped the CBD reestablish its roots in hosting events in the community, and will serve as a template for our events in 2022 and beyond!