Join the East Cut CBD Tuesday, September 29th for our fourth Mask Distribution Event! Pick up a free face covering or purchase an East Cut branded face mask from our team or, simply stop by to say hello and let us know your thoughts on what's going on in the district!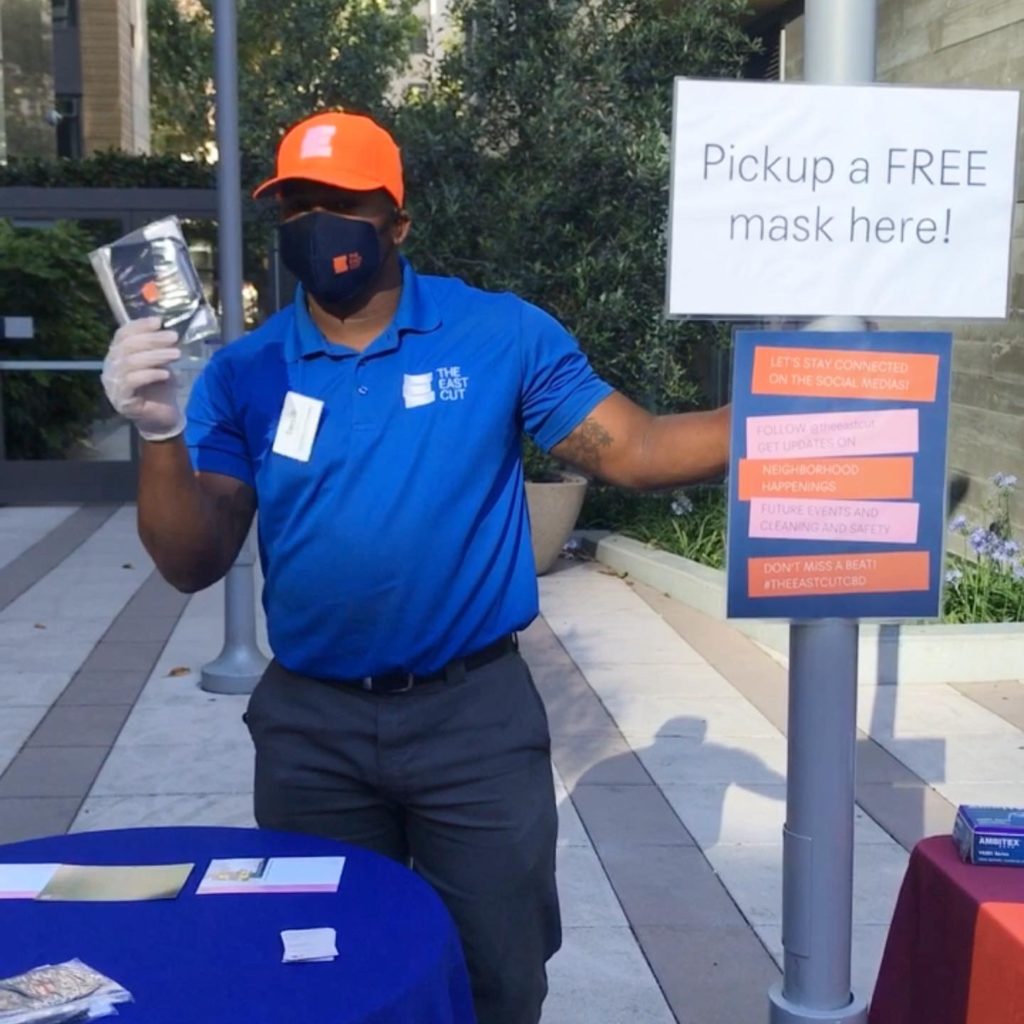 East Cut CBD staff will be set up next to Philz at 300 Folsom from 9am-10:30am. Black face coverings are free of charge for anyone in need. For those interested in purchasing an East Cut Mask, available only at in-person events, the CBD accepts cash, paypal, ApplePay, and credit card.
Proceeds generated by sales go towards the purchase of additional face coverings offered free of charge to anyone who is in need. These masks are available at mask distribution events and upon request via The East Cut Dispatch at dispatch@theeastcut.org.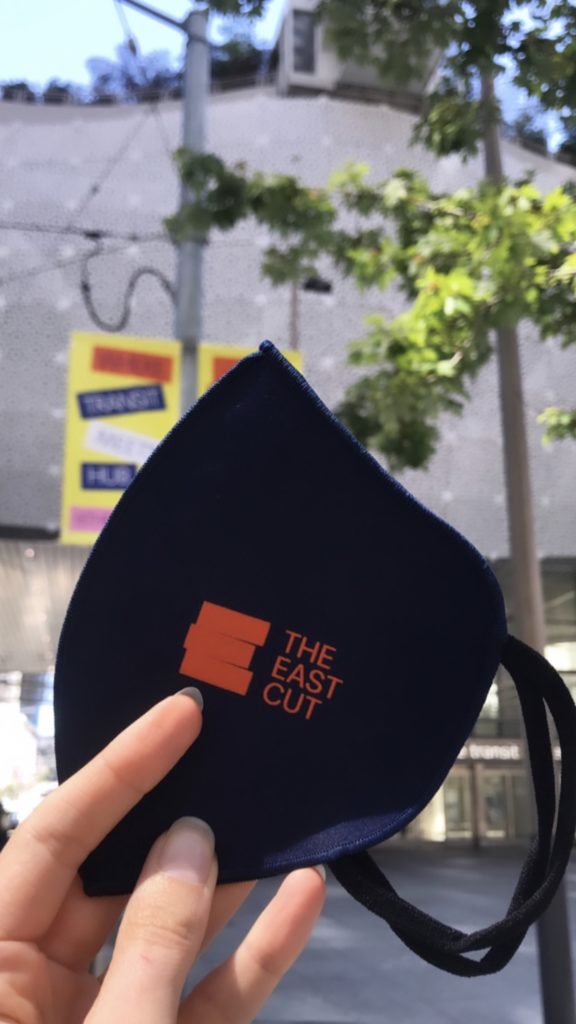 We look forward to connecting with residents and visitors alike this Tuesday!