Programming at Salesforce Park is in full force this summer! Free public park activities are available to all who visit the park. There are plenty of activity offerings, from bootcamps and yoga to writing, photography, and more. You can follow updates by checking this webpage, following the social media channels @TheEastCut and @TransitCenterSF, or opting in for text alerts by texting SFTCSC to 333111.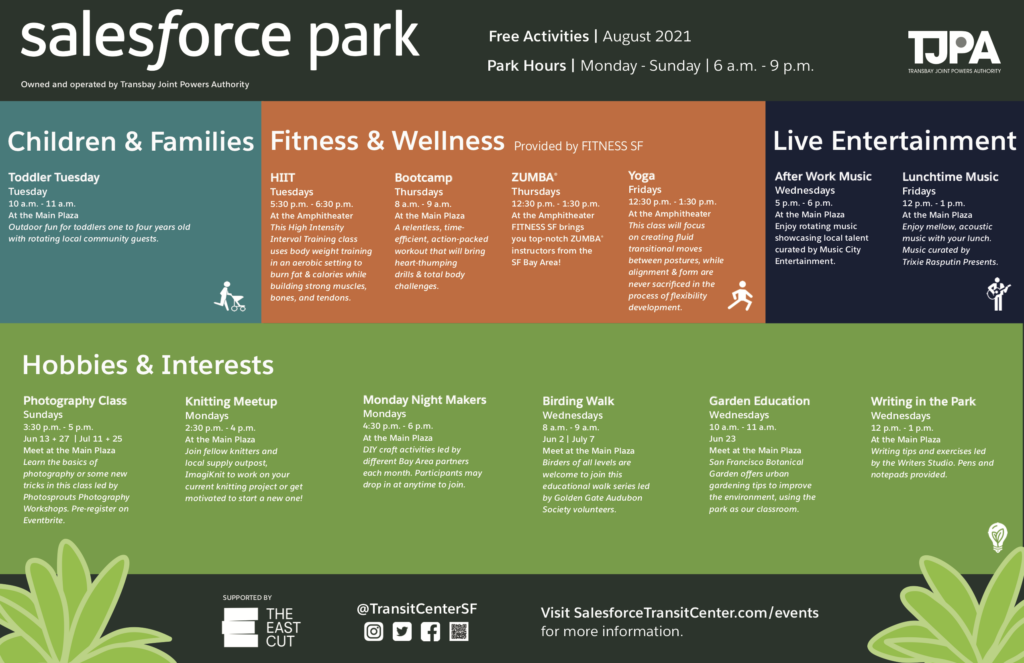 Programs
Here are brief descriptions of the amazing programs the park has to offer this summer:
Fitness and Wellness
HIIT Bootcamp: Tuesdays, 5:30 p.m. – 6:30 p.m. at Amphitheater
A High-Intensity Interval Training class that uses bodyweight training in an aerobic setting to burn fat & calories while building strong muscles, bones, and tendons.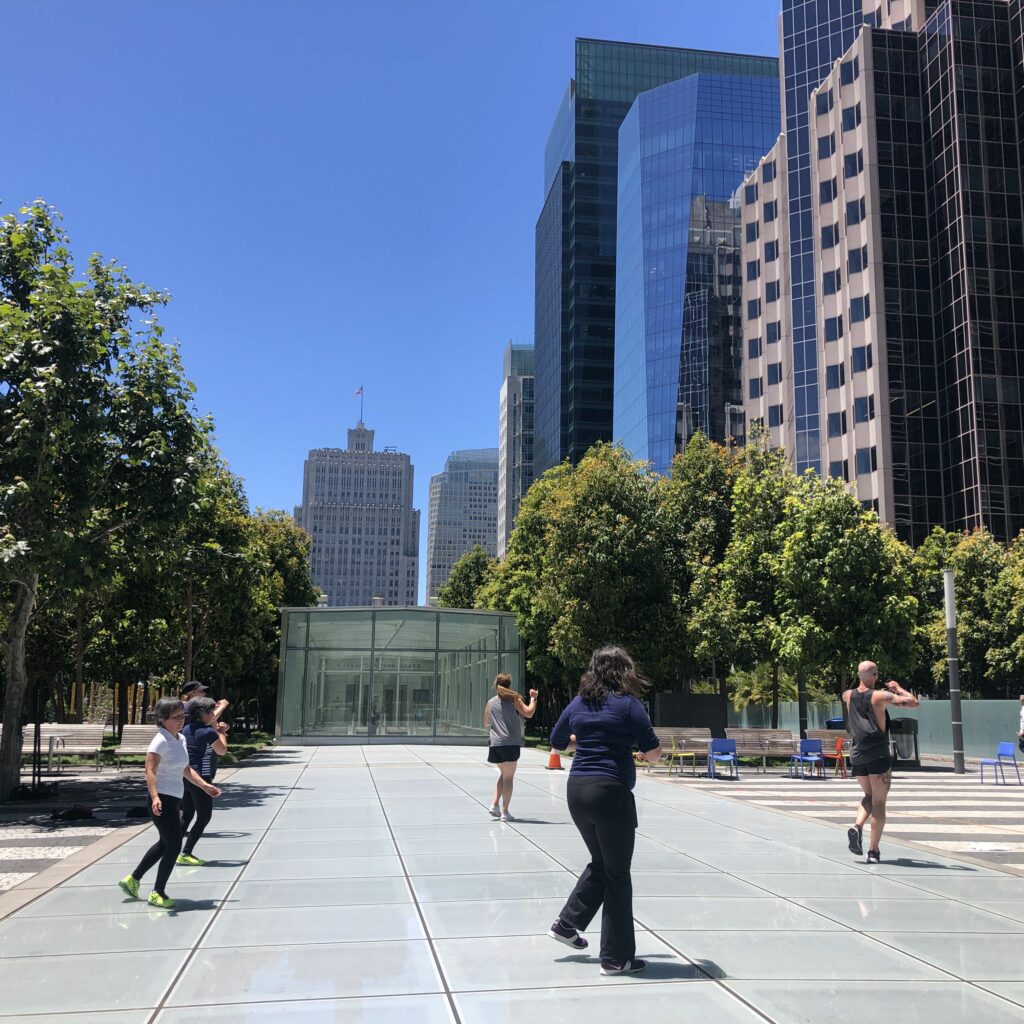 Express Bootcamp: Thursdays, 8 a.m. – 9:00 a.m. at Main Plaza
A relentless, time-efficient, action-packed workout that will bring heart-thumping drills & total body challenges, provided by FITNESS SF.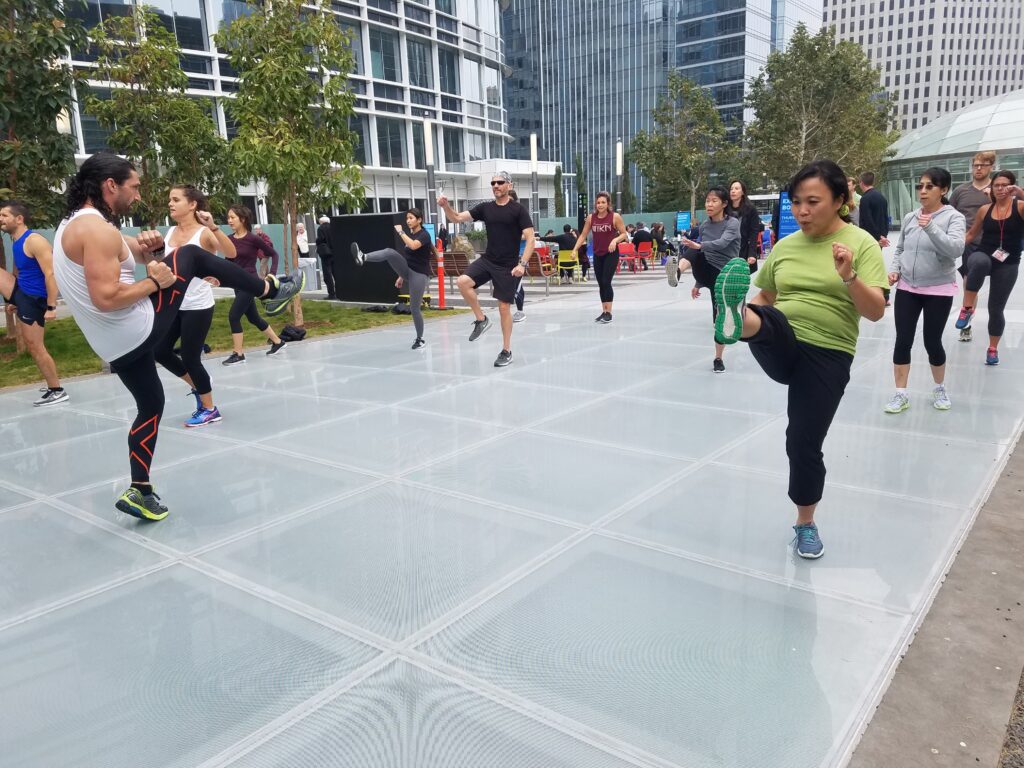 Yoga: Fridays, 12:30 p.m. – 1:30 p.m. at Amphitheater
A yoga class that focuses on creating fluid transitional moves between postures, while alignment & form are never sacrificed in the process of flexibility development, provided by FITNESS SF.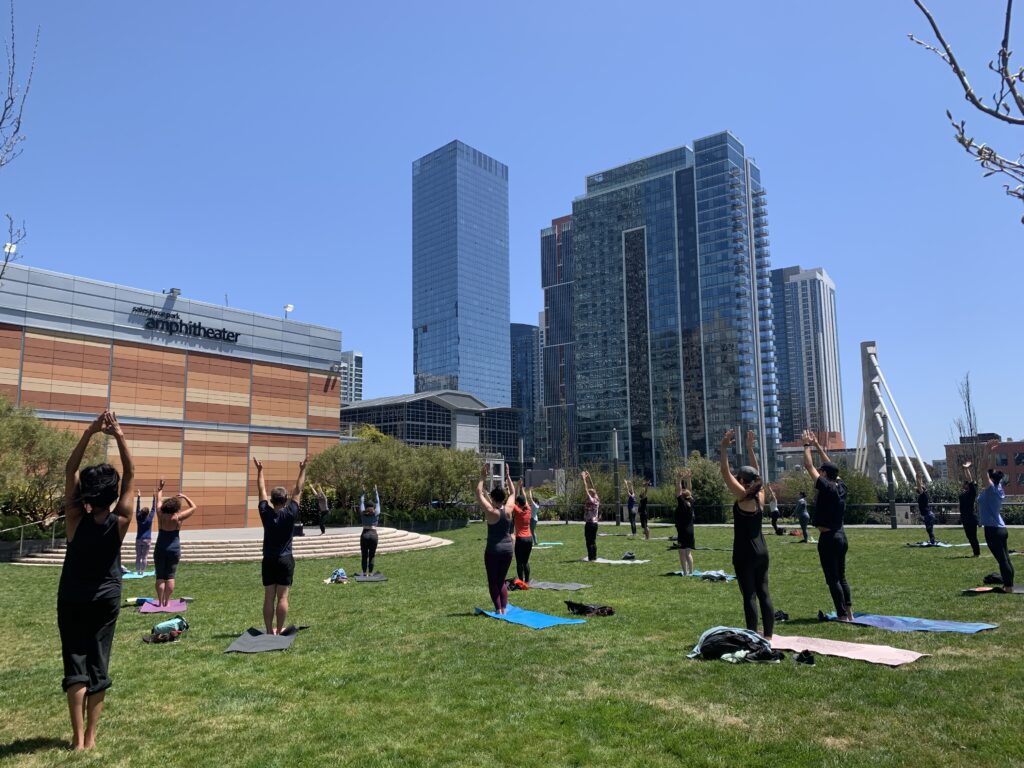 *ATTENTION: The Amphitheater will be unavailable from July 6th to July 30th, so join us for the rest of the month at the Main Plaza for HIIT on Tuesdays at 5:30 p.m and Yoga on Fridays at 12:30 p.m.
Hobbies and Interests
Knitting Meetup: Mondays, 2:30 p.m. – 4 p.m., meet at Main Plaza
A meetup with local knitting supply outpost ImagiKnit and fellow knitters to work on your current project or get motivated for a new one!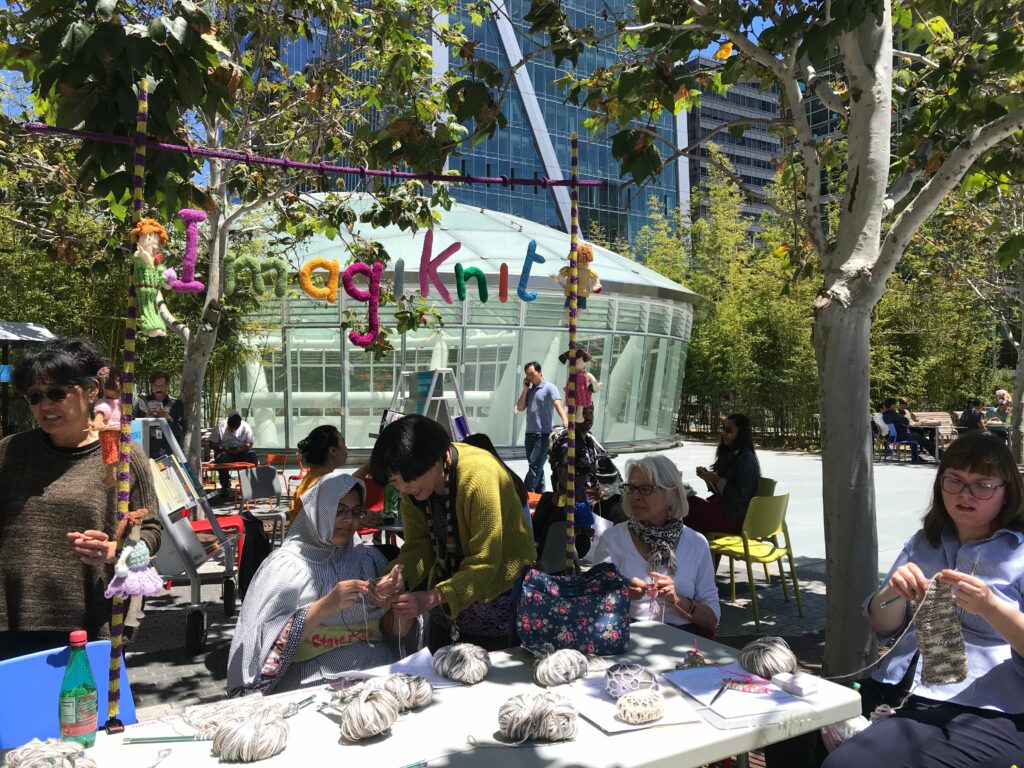 Monday Night Makers: Mondays, 4:30 p.m. – 6 p.m. at Main Plaza
DIY craft activities that are led by different Bay Area partners each month. Participants may drop in at any time to join.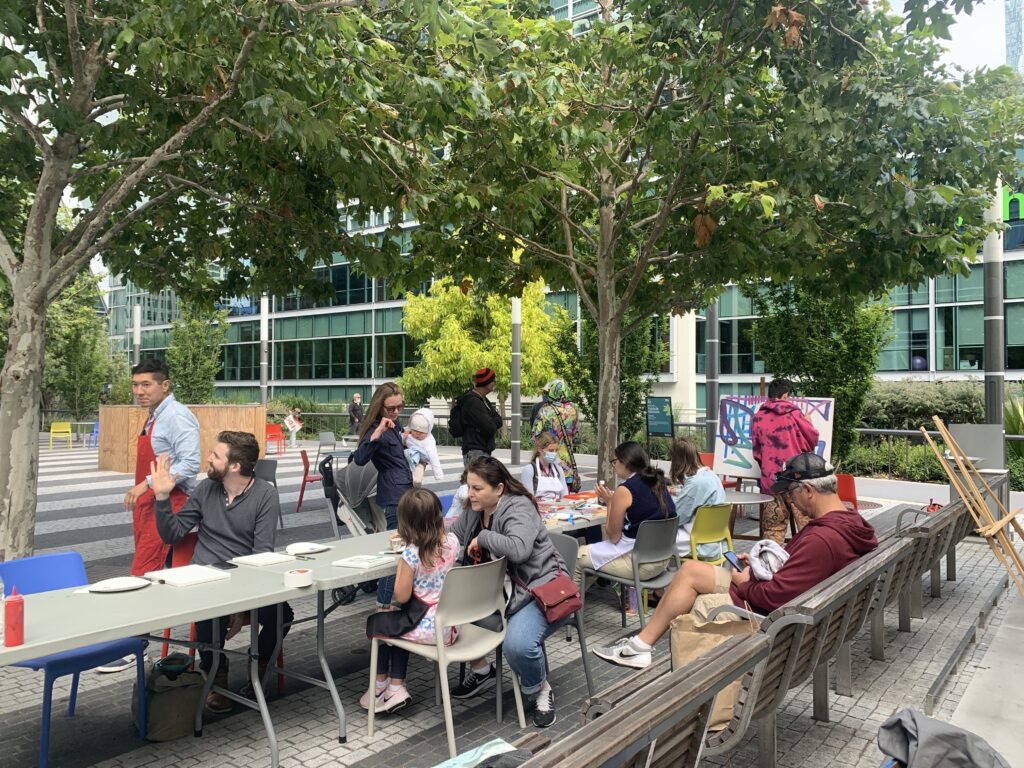 Bird Walks: First Wednesdays, 8:00 a.m. – 8:45 a.m., meet at Main Plaza
An educational walk series that focuses on observing resident species as well as the fall migrants who stop in San Francisco as they make their way along the Pacific Flyway, led by volunteers associated with the Golden Gate Audubon Society.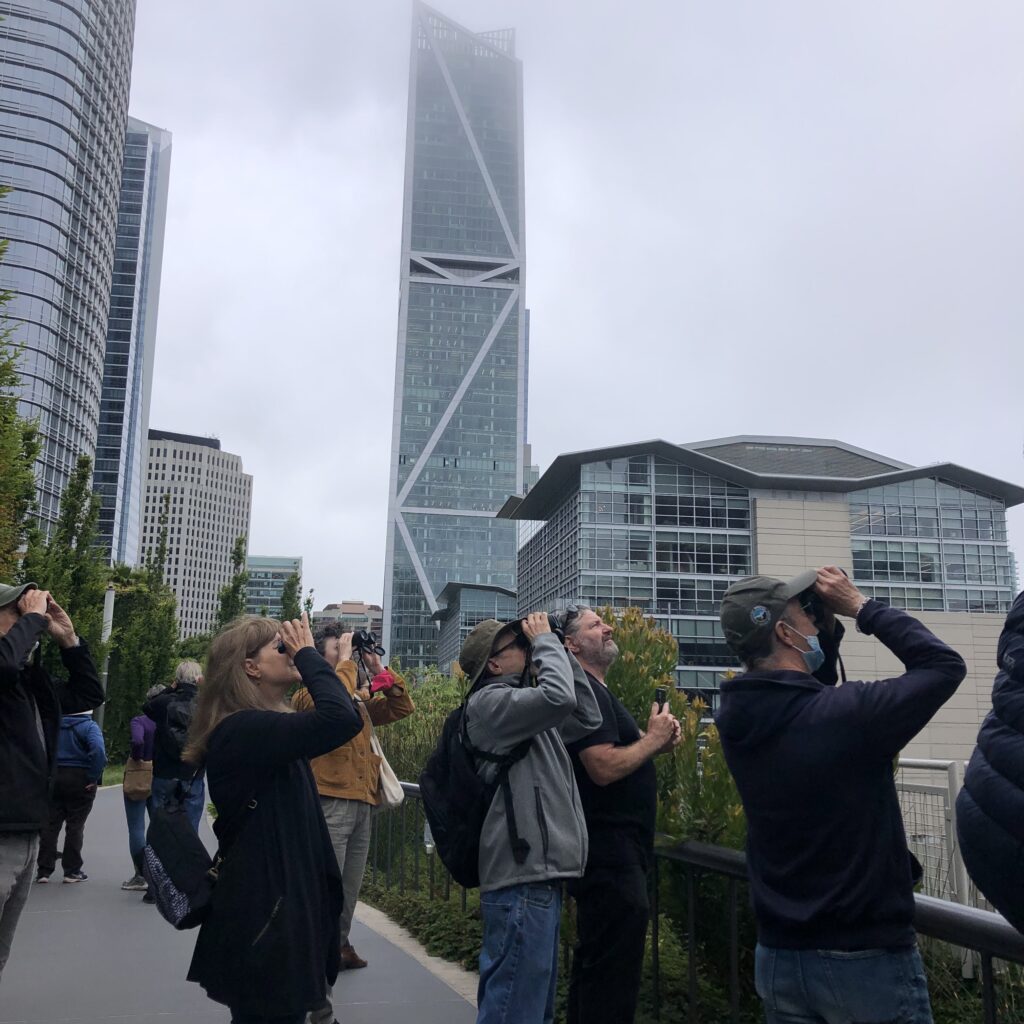 Writing in the Park: Wednesdays, 12 p.m. – 1 p.m. at Main Plaza
Writing tips and exercises led by the Writers Studio. Pens and notepads are provided.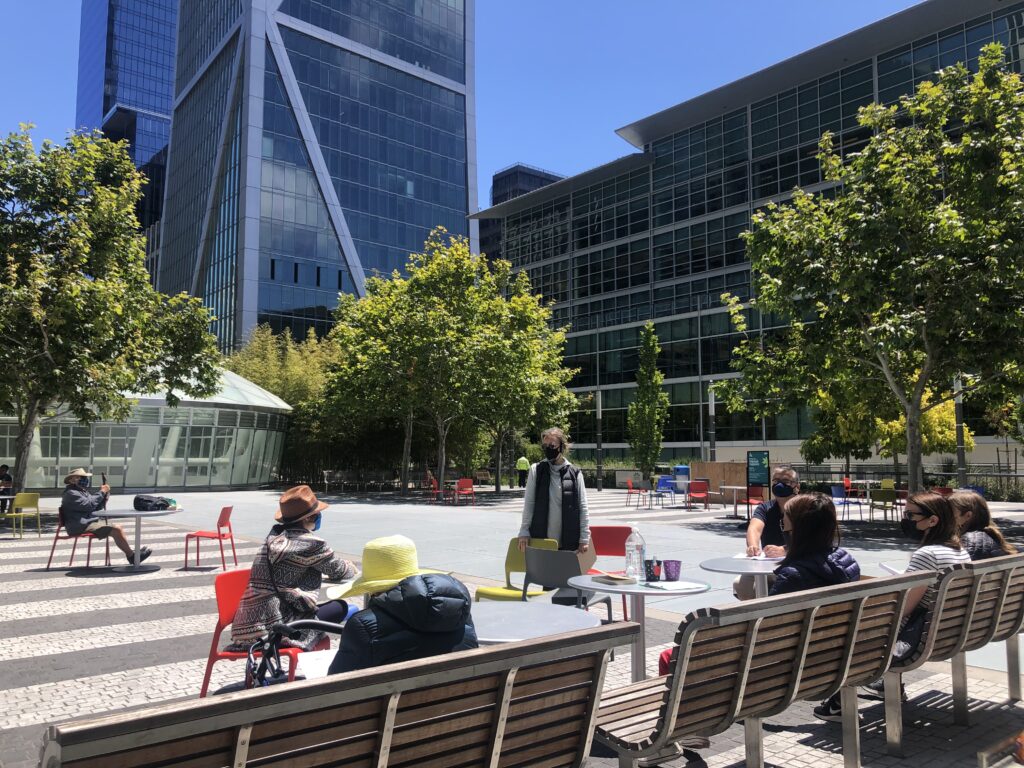 Garden Education Series: Fourth Wednesdays (Monthly), 10 a.m. – 11:00 a.m., meet at Main Plaza
Urban gardening tips to improve the environment offered by San Francisco Botanical Garden, using the park as our classroom. Attendance is limited.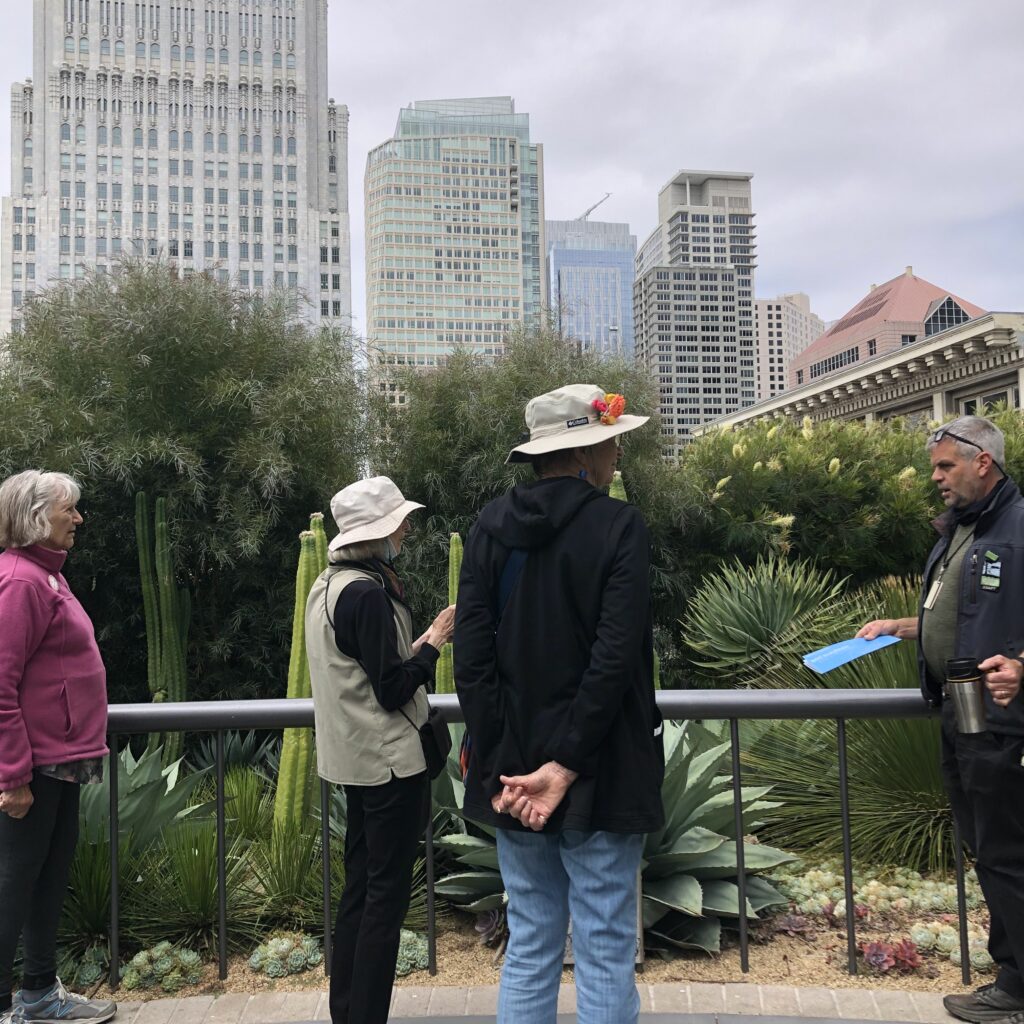 Photography Class: Every other Sunday, 3:30 p.m. – 5:00 p.m., meet at Main Plaza
Basic-level photography class led by Photosprouts Photography Workshops. Bring your smartphone or digital camera. Attendance is limited.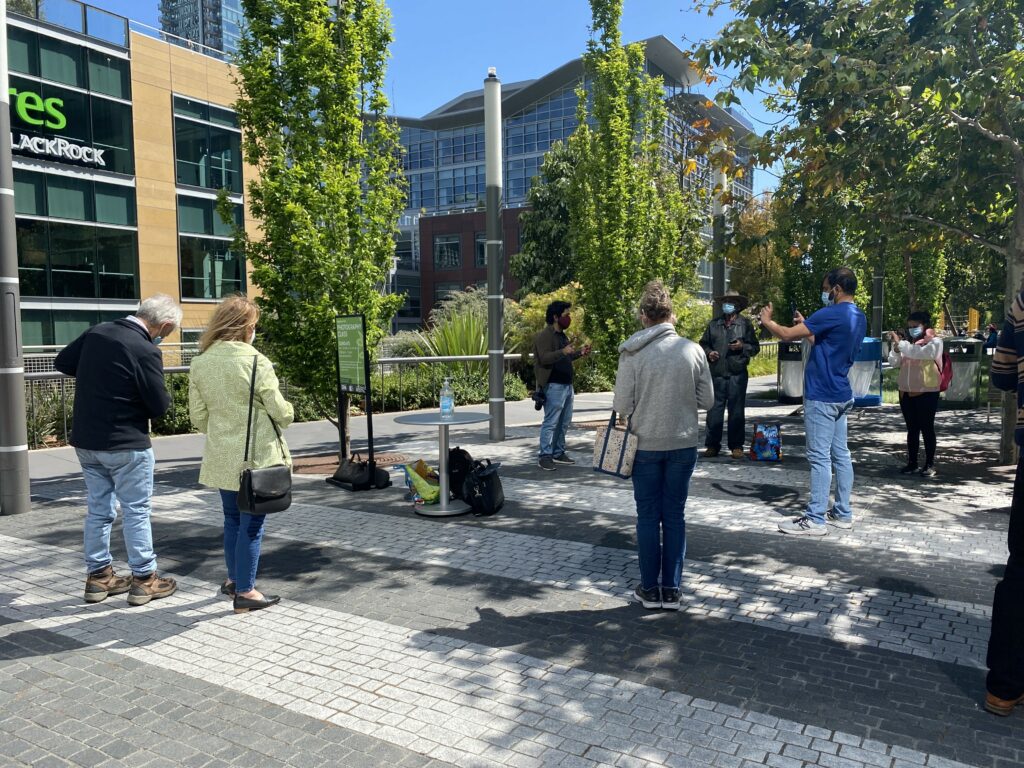 *Pre-register here on Eventbrite for the Photography and Bird Walks class.
Children and Families
Toddler Tuesday: Tuesdays, 10 a.m. – 11 a.m. at Main Plaza
Outdoor fun for toddlers one to four years old with rotating local community guests.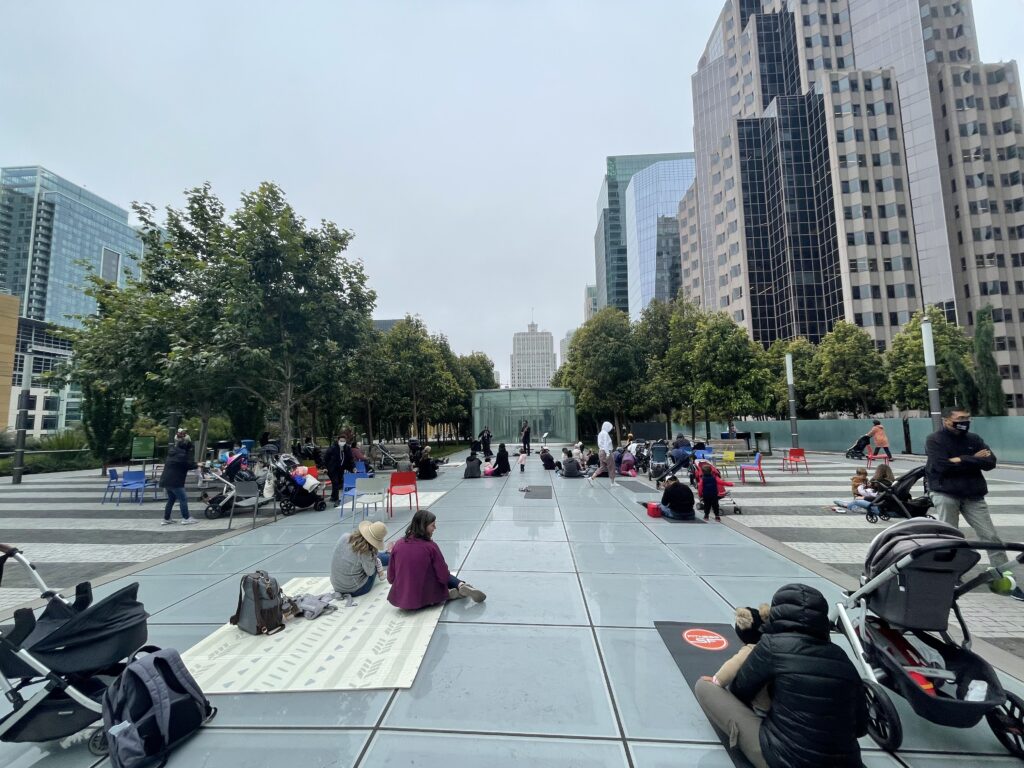 Lunchbox Music: Fridays, 12 p.m. – 1 p.m. at Main Plaza
Mellow acoustic music to be enjoyed with your lunch. Music curated by Trixie Rasputin Presents.
All of these programs are free and open to the public, so make sure to come out and have a great time!