On Thursday, August 20th, neighborhood volunteers helped Osha Thai increase revenue and profit margin through East Cut Eats.
Osha Thai normally located at 4 Embercadero offers a thoughtful menu inspired by the many cultural and historic regions of Thailand. Osha's cuisine is an invitation to explore its culinary homeland through diverse soulful dishes that the kitchen prepares with passion and integrity. You may know of Osha Thai through Osha Express at One Market Plaza's Plates food court, which always has the longest line out of all of the restaurants there! East Cut Eats is thrilled to be partnering with Osha Thai—the team, and culinary creative minds behind Osha Express.
This week, our volunteers Adrian, Darrell, and Paul made 25 deliveries between the 3 of them! Behind every free delivery is a hard-working volunteer committed to making a difference for small businesses. We thank them dearly for their efforts.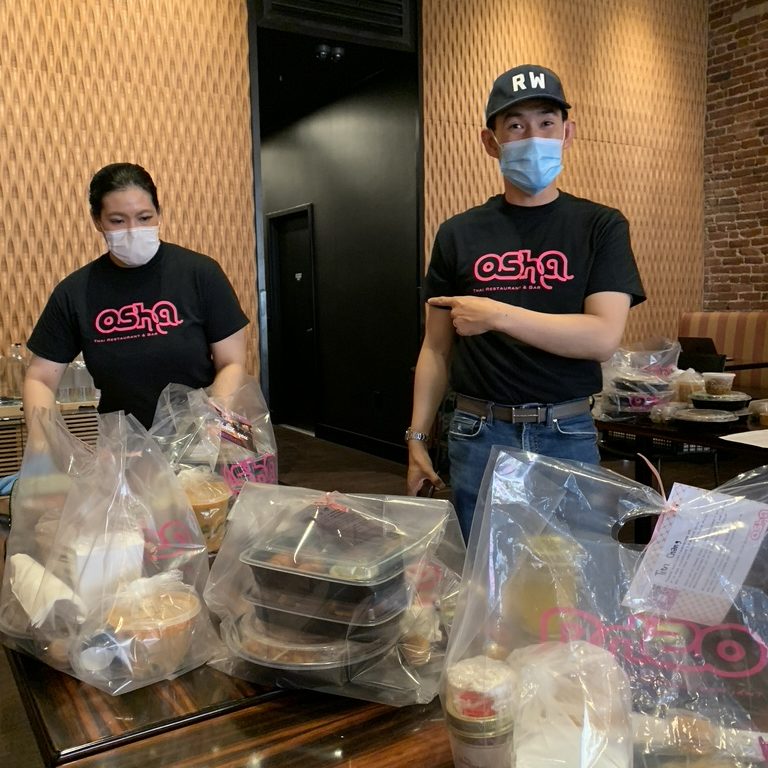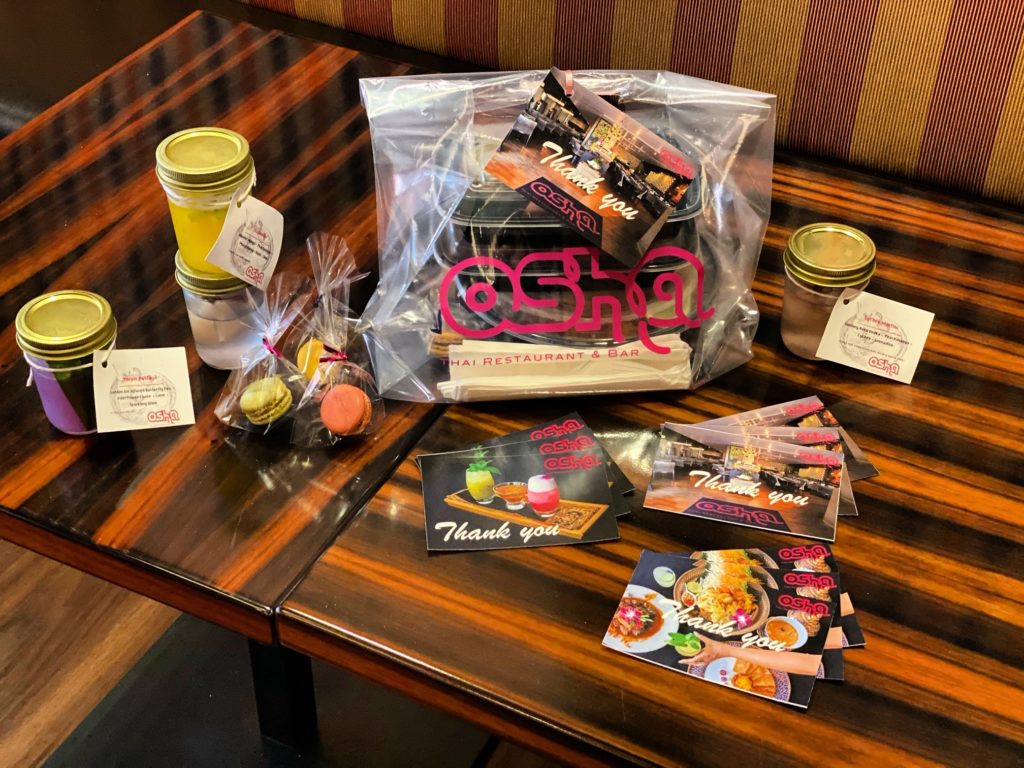 East Cut Eats was launched in July 2020 to support local restaurants by offering free delivery to their customers thanks to the help of volunteers. East Cut Eats handles the promotion and the processing of orders as well as the dispatching of deliveries, and do not charge a to the customer nor to the restaurant. To date, East Cut Eats has generated $8,500 for 6 restaurants and saved them a minimum of $960 in fees and commissions otherwise charged by delivery applications.
Are you wanting to make a difference in your community as well? Order from our next East Cut Eats menu or come volunteer with us and meet new people!