New York City artist Vanha Lam, known for her work using folded paper and canvas, is responsible for the district's new installation of a large-scale indoor zen rock garden, tended daily, which opened to the public for viewing March 12th. As Vanha immerses herself into the quiet and contemplative state of maintaining the garden, she creates an ever-changing space for observers to constantly reinterpret. The installation was made possible through support from Problem Library, The East Cut CBD, and Mira SF and is part of an ongoing initiative by the CBD to activate vacant ground floor retail spaces within the district to foster economic recovery and encouraged street vibrancy. More details on the work can be viewed here.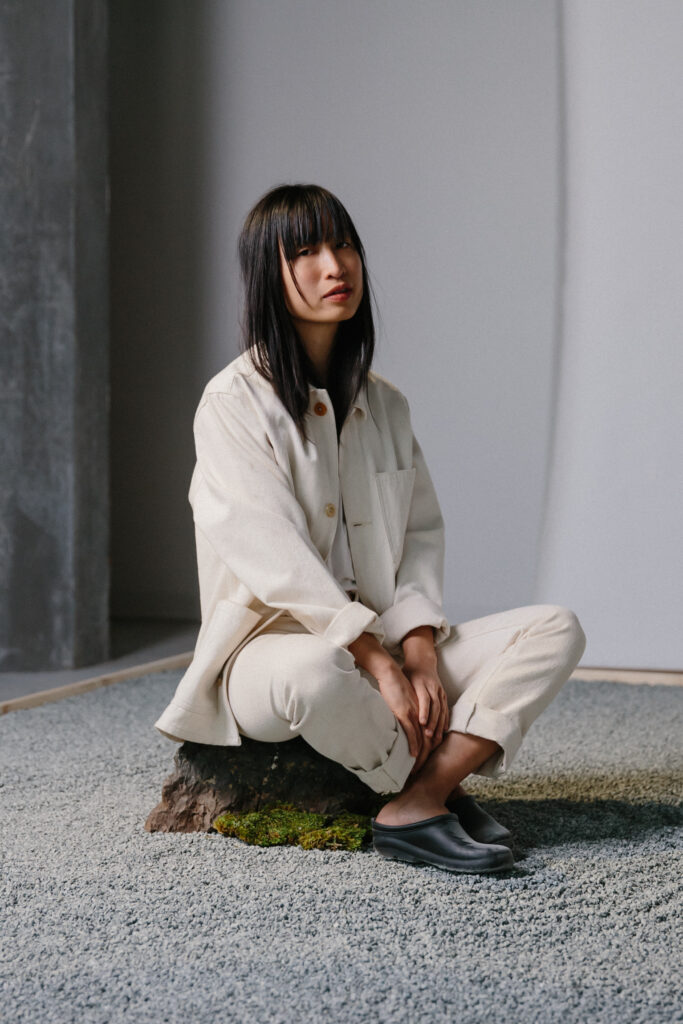 The East Cut CBD advocates for flexible uses and innovative programs to leverage the presence and potential of ground-floor spaces that do not find retail tenants. Prior activations leading up to 2020 attracted thousands of visitors to the district and demonstrated the viability of non-transactional activities in bare spaces. In addition to enabling community gatherings and supporting the work of small organizations, those active spaces make an overnight impact on the vibrancy, safety, and cleanliness of adjacent streets.
Vacant retail activations are great considerations for interim uses, piloting business ideas, or testing and evaluating the attractiveness of certain spaces.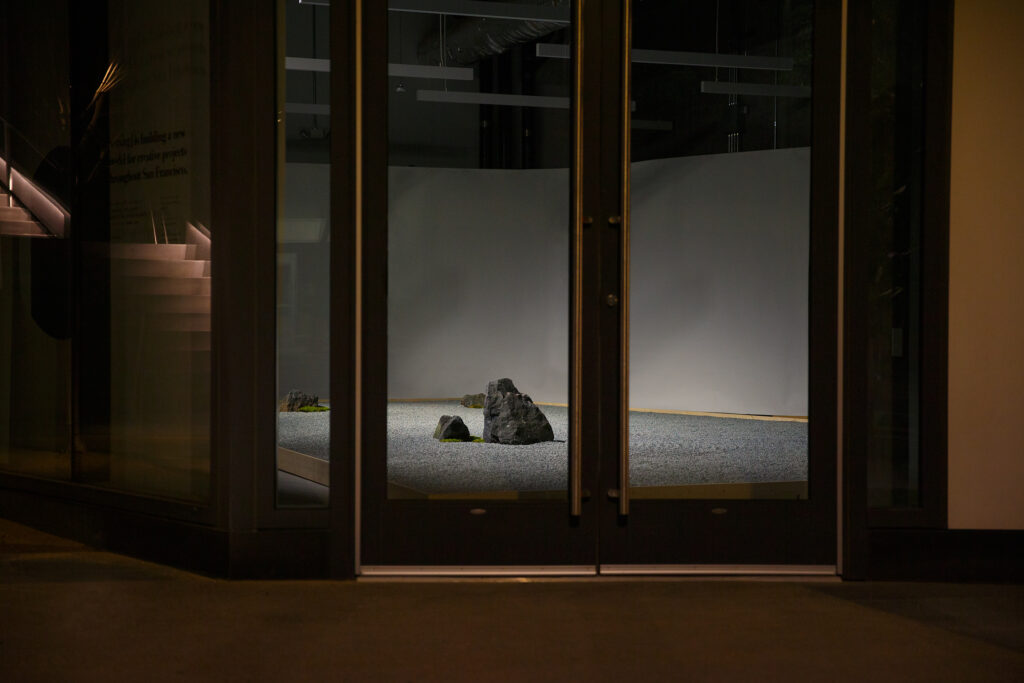 In 2021, The East Cut CBD is working with Problem Library—a local arts organization—to transform district vacant spaces into experiences for the public. The project helps us reshape the narrative around vacancy, demonstrate the social value of ground-floor spaces, and promote new forms of leasing and partnership agreements with the owners of commercial real estate assets. With that being said, Vanha Lam's project will hopefully be the first of many to come.
The garden can be perceived through different lenses, already set up from outside of the space. This allows the audience to become active participants in unfolding the garden's purpose; by viewing the piece from various perspectives, different aspects are emphasized, and different experiences are created.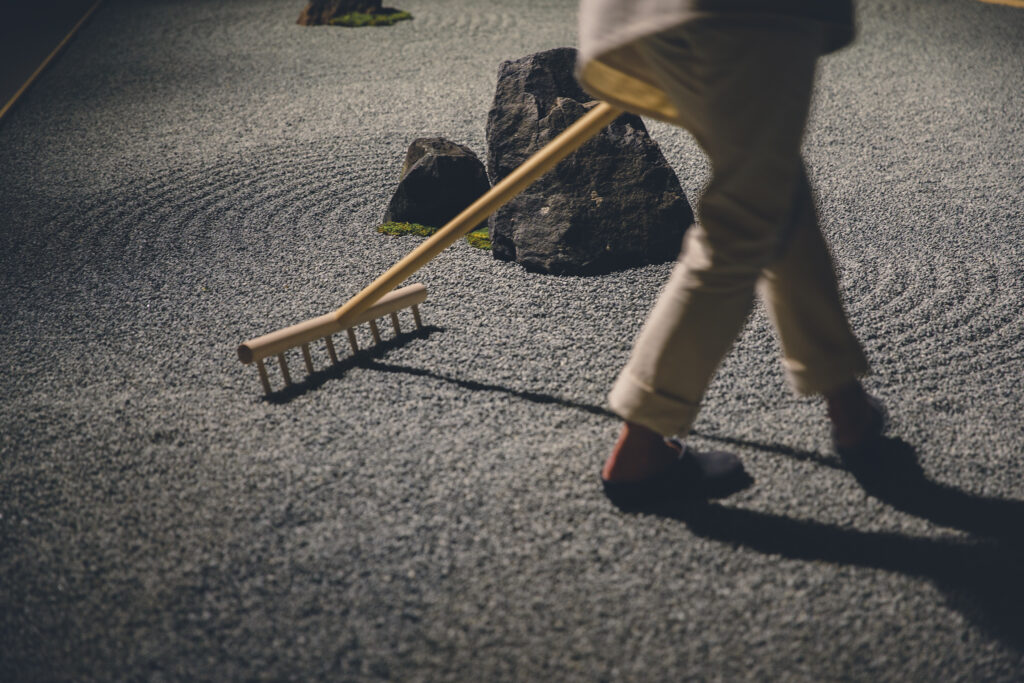 The intent of the rock garden is to reflect the surrounding natural environment of San Francisco and serve as a silent, obscure experience in the midst of the noisy city.
You can now find Vanha Lam's dynamic rock garden, 'Temporary Garden–Ongoing Maintenance', at 120 Folsom Street. The garden is tended daily by the artist herself and the project's process can be viewed any time at temporarygarden.org.
Finally, the CBD would like to recognize Mira SF for donating their space and supporting the project.