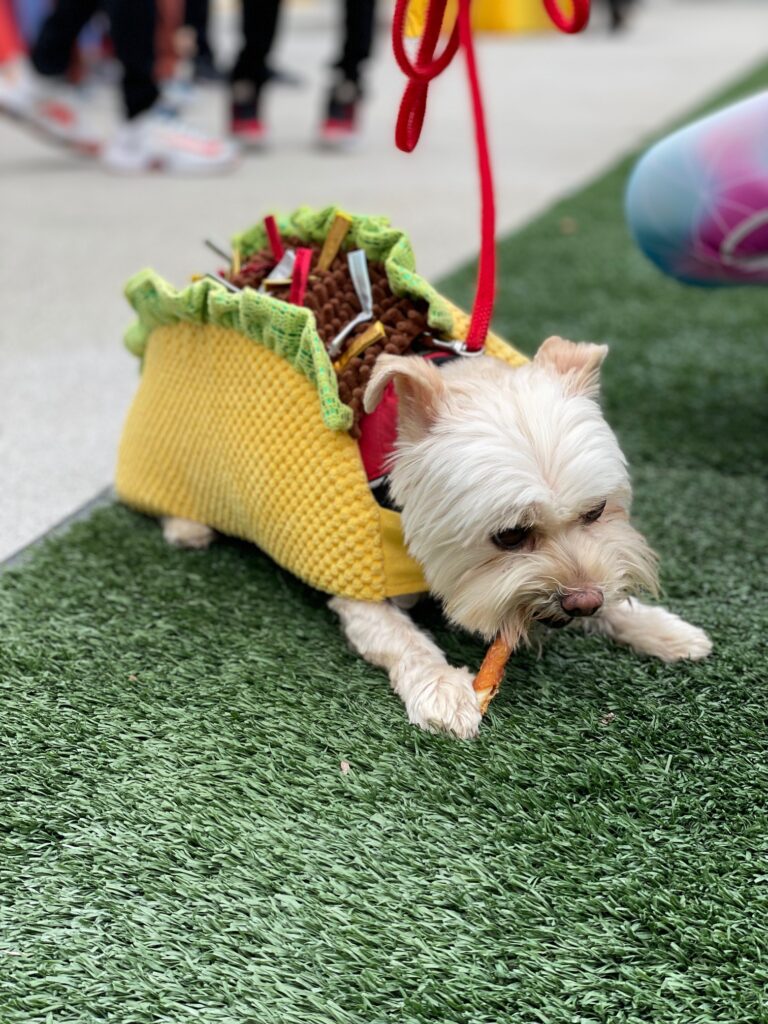 Sunday offered crisp, fall weather for district families that came out to the Halloween Spooktacular event hosted at The Crossing at East Cut.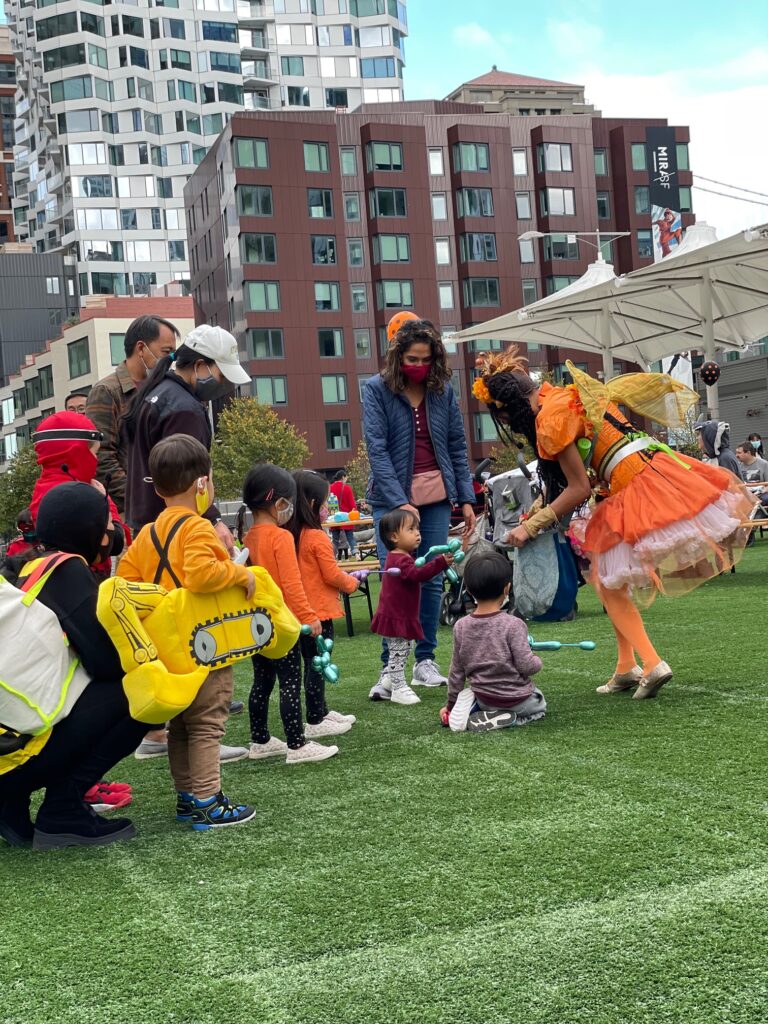 A Halloween "Pumpkin Fairy," Bubblemania, pumpkin decorating, lawn games, seasonal drinks including hot cider, and the Bonito Poke food truck kept everyone busy and activity flowing throughout the event space. This festive event was a collaboration between The East Cut CBD and The Crossing at East Cut.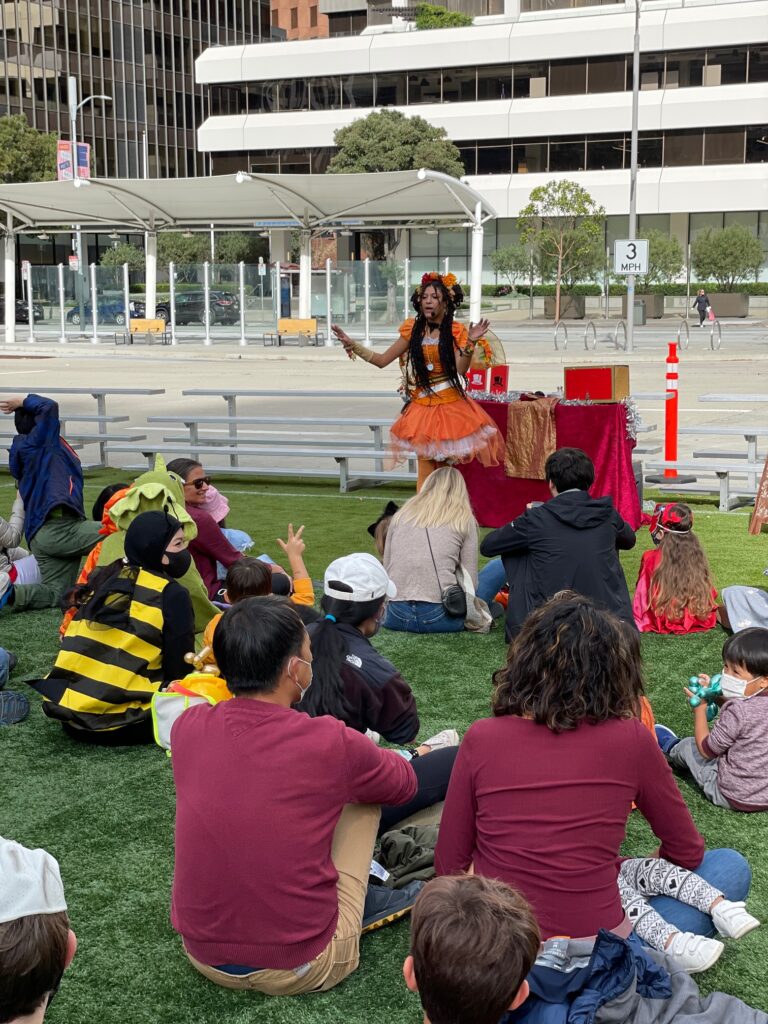 Residents enjoyed the festivities from 1 to 4pm with the event spaces filling up by 1:30. While the various activities and game stations were popular for attendees, many residents came to simply enjoy the opportunity to sit on the lawn, take photos at the fall backdrop, and people watch. Though the event was geared towards families with small children, the strong attendance by residents without children demonstrates how vital activated public space is to downtown districts such as The East Cut. The vibrant atmosphere brought in passers-by who may not have otherwise spent time at The Crossing that day. Furthermore, several residents commented how happy they were to "run into" friends they had not seen for months, or even years due to the pandemic!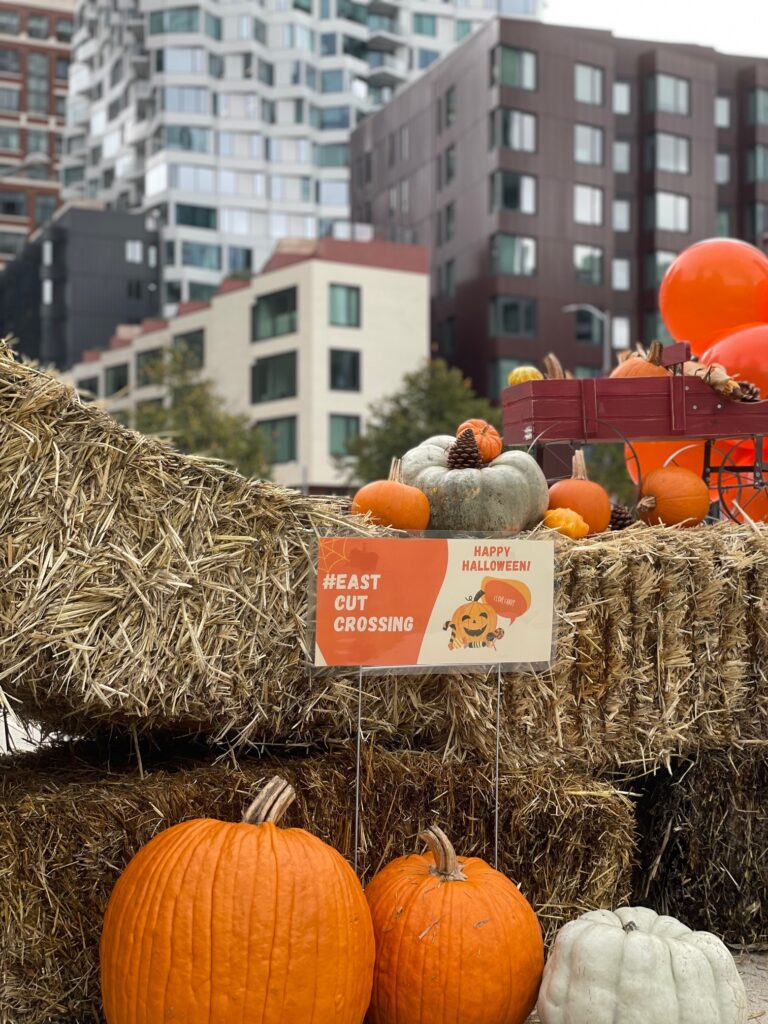 The CBD is excited to continue collaboration with The Crossing at East Cut to offer additional festive events to the district going forward and foster a vibrant, public space for all to enjoy.