On Wednesday, October 28th, San Francisco's Healthy Streets Operations Center (HSOC) addressed the encampment on Main and Mission streets. The East Cut CBD has done its best to provide service and cleaning to the encampment since March, while continually advocating for a better outcome for the neighborhood and the individuals living on the sidewalk. The heavy lifting on the day, though, was largely the work of City departments. The East Cut CBD and community are thankful for the City's response.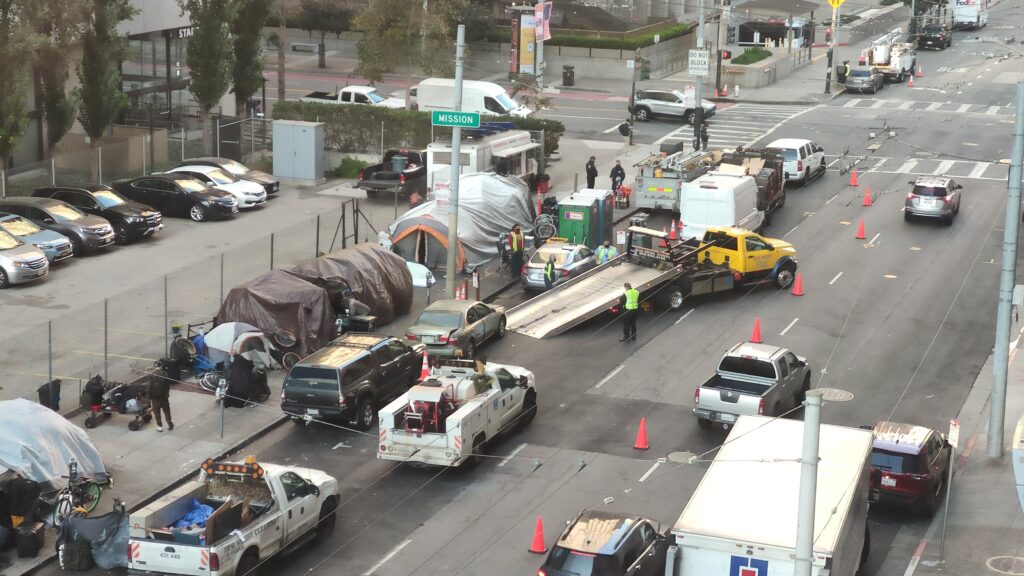 The encampment on Main and Mission Streets appeared this past spring 2020 and grew in size over the course of several months. At its height, the encampment had over 25 tents on a street that had previously been free from any established encampment.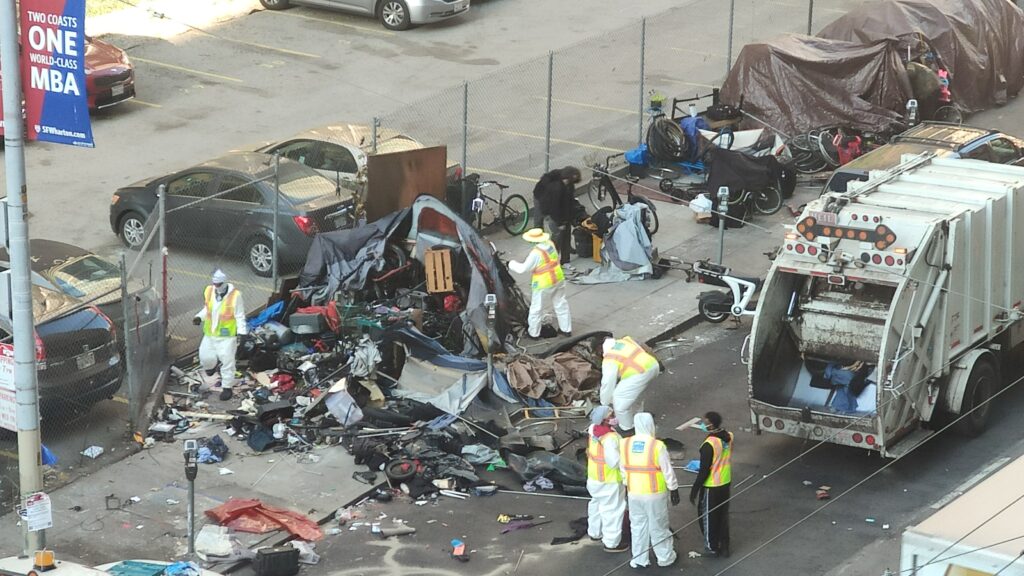 The East Cut CBD regularly raised concerns for the safety of residents and unhoused individuals alike, advocating that access to sanitation be provided given the City policy under the Health Order was to not break up any encampments and access to these services was not available. Staffed, portable toilets were provided in June. However, as the encampment grew in size it continued to pose safety risks to the community, namely blocking pedestrian access on the west side of Main Street, among other issues documented regularly on the part of local residents and CBD staff with City officials and the SFPD.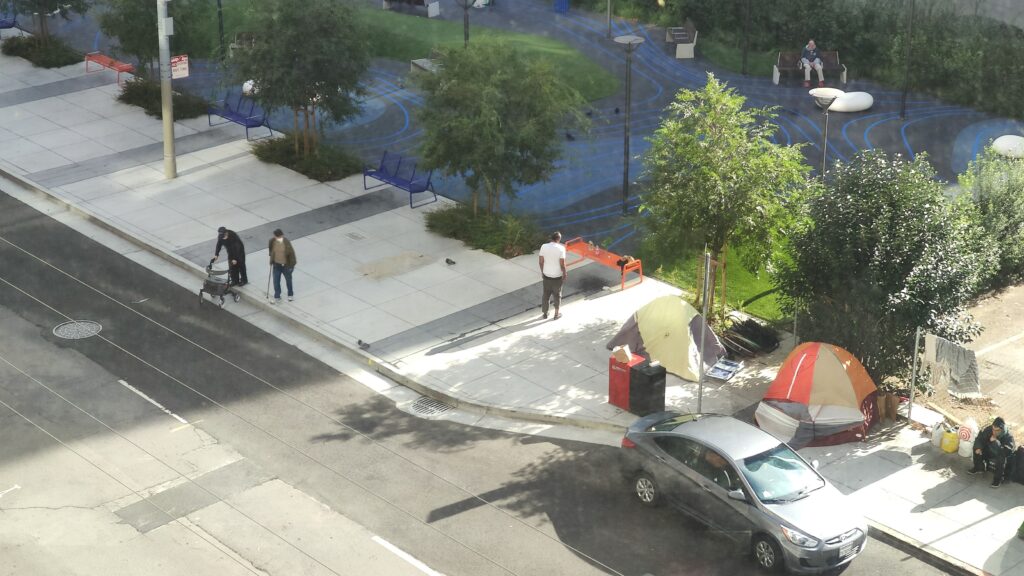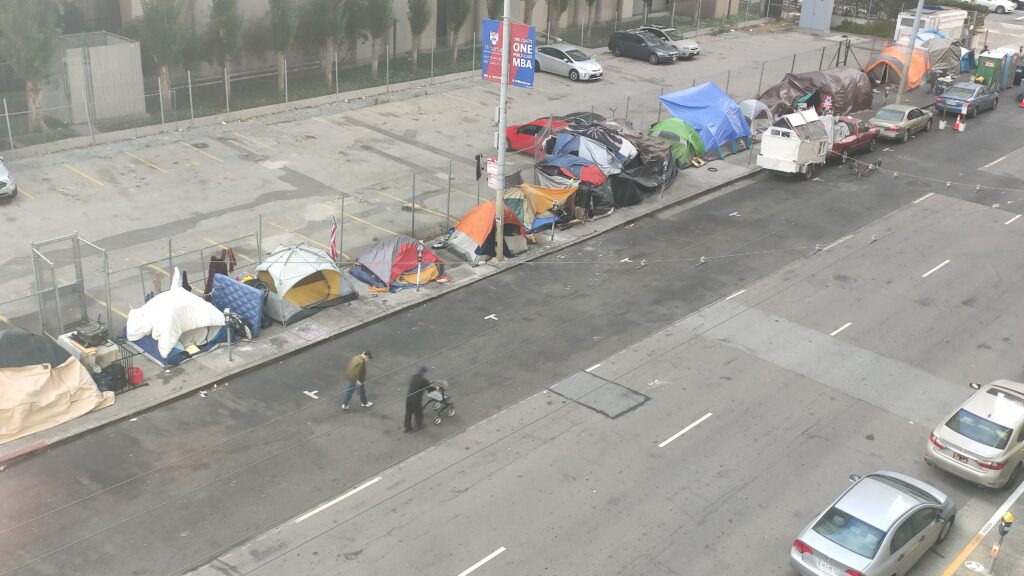 The CBD had been communicating with City agencies and staff for months that the tents and the congregation of individuals on Main Street was a public health and safety issue. The CBD made over 500 requests to the City, and sent approximately 60 emails directly to senior City staff and elected officials. As of September, The East Cut CBD began participating in a weekly call with City officials in an effort to see Main Street prioritized.
The CBD is relieved that City departments were able to address the situation for the benefit of all. All unhoused individuals present on the day were offered housing alternatives, the majority of whom accepted the housing that was offered. In total, 15 of the 19 individuals present on the day relocated to some form of housing. Five individuals were moved into hotels, six into shelters, two to safe sleeping sites, and two returned to their own residences, four individuals declined City services.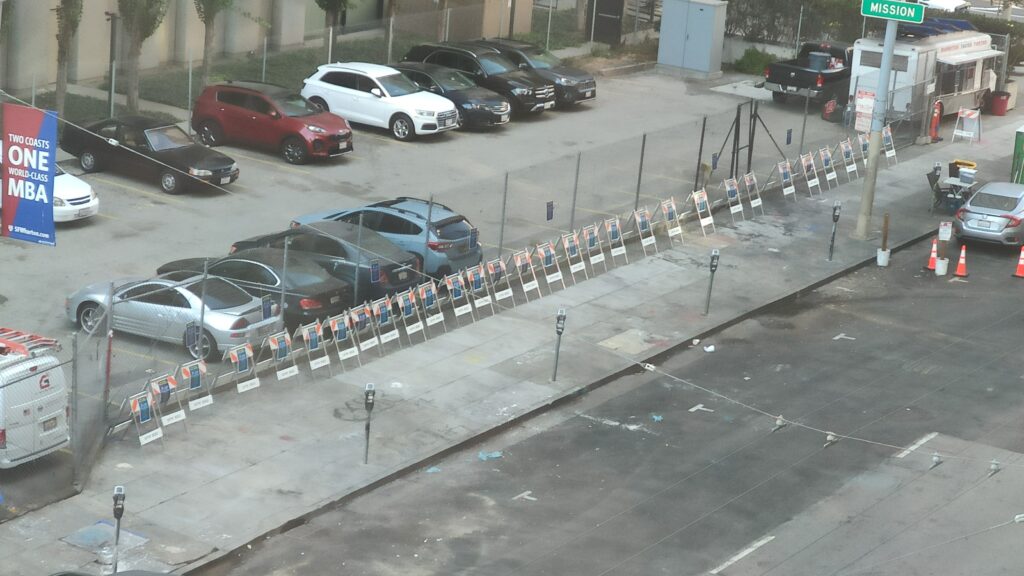 Once the encampment was cleared, the CBD launched a cleanup effort to remove trash and debris from the area and wash the sidewalk. Power washing of the sidewalk to continue to lift stains will continue every two weeks.