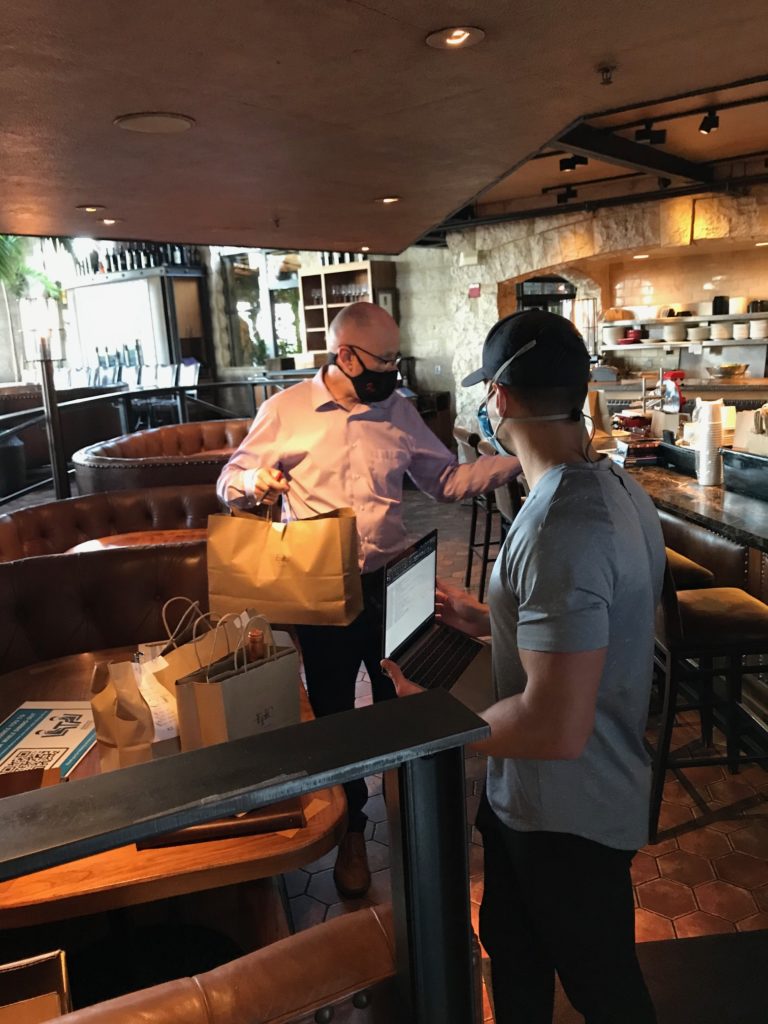 Epic Steak, the sister restaurant to Waterbar, is located on the Embarcadero at the border of The East Cut and is synonymous with quality. Fine cuts of meat, fresh fish, delectable cocktails, stunning Bay views, and exceptional service all embody this San Francisco favorite that so many East Cut residents value. That is why last Thursday, September 3rd, The East Cut CBD partnered with Epic Steak for its eighth delivery event and it is no surprise that the collaboration set a record in the number of orders placed for delivery.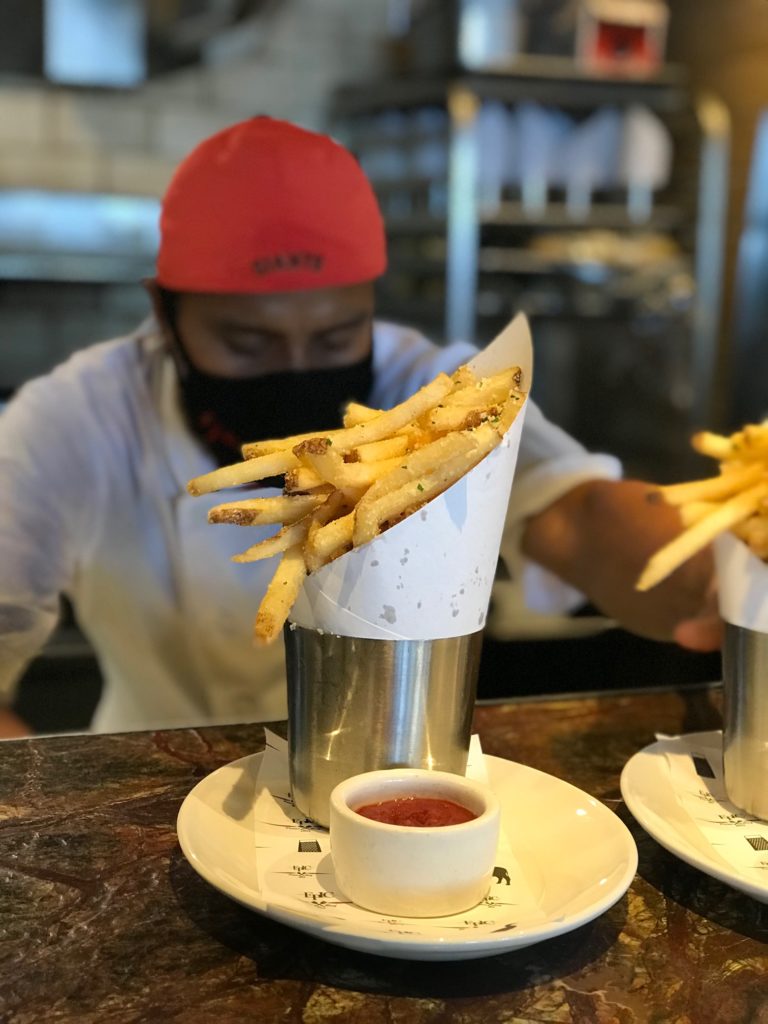 East Cut volunteers, East Cut CBD staff, and EPIC Steak team members collaborated to ensure orders went out on time and were delivered in under 20 minutes, with EPIC offering special discounts to East Cut residents that surely encouraged sales for this top San Francisco steakhouse.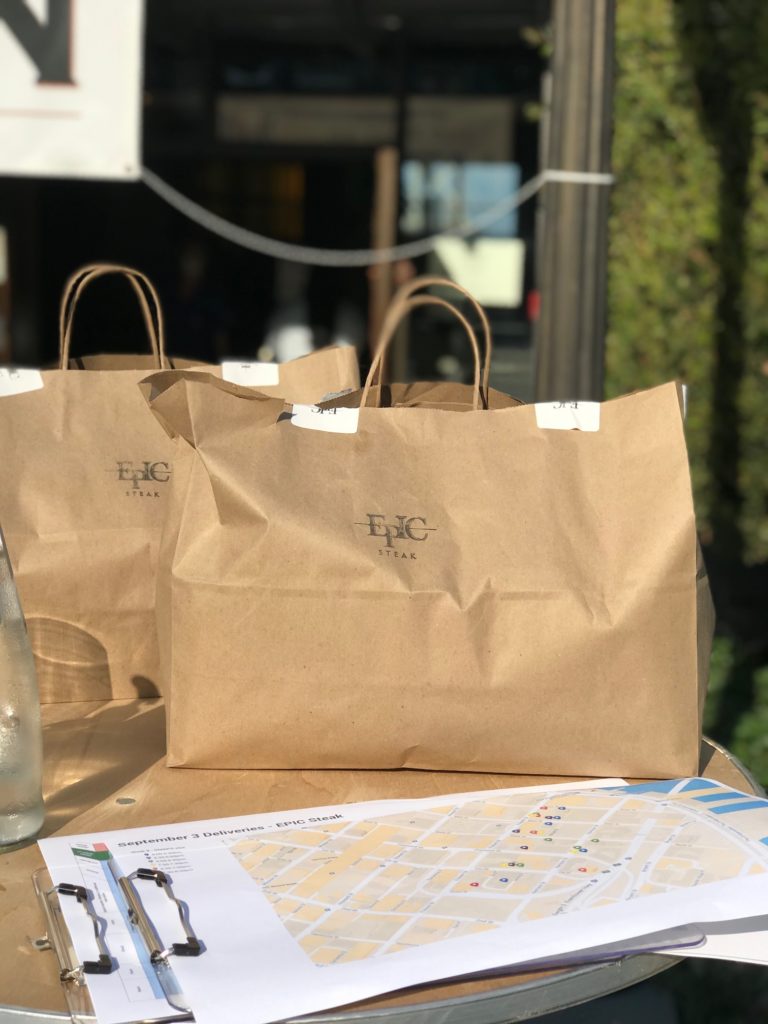 The East Cut CBD has been thrilled with the number of volunteers that are returning week-after-week to support local merchants. Some reference the opportunity to socialize and meet neighbors having recently moved to the community, while others comment on the opportunity to both walk around the district while making a positive impact for small businesses they know and love. If you are interested in volunteering for 1, 2 or 3 hours at a delivery event, please contact eats@theeastcut.org.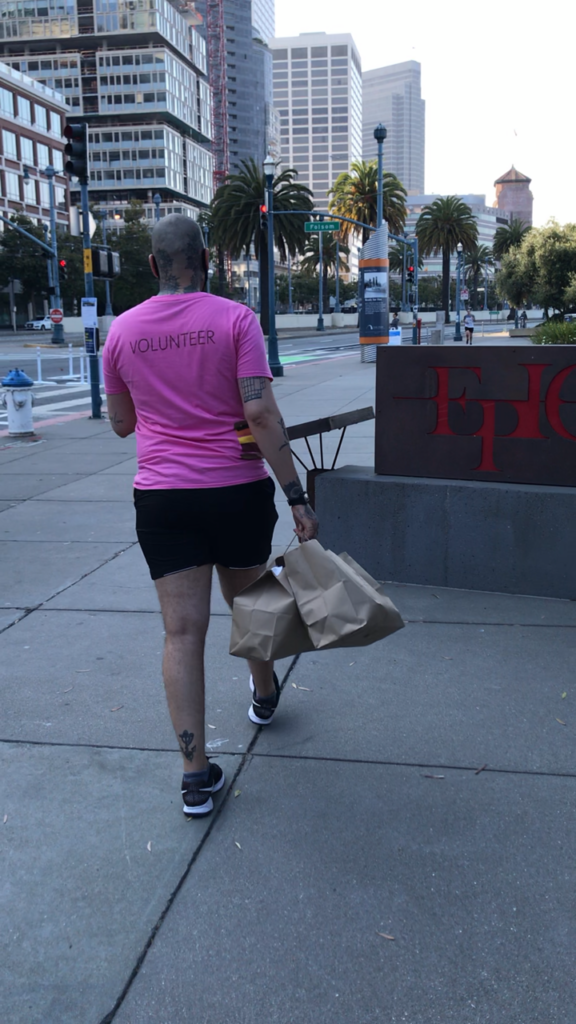 EPIC Steak is located at 369 The Embarcadero and is open for patio dining or takeout Monday through Thursday, 4pm to 9pm, and Friday through Sunday from 11:30am to 9pm.