The Clancy Hotel opened its doors on October 1st, 2020. The newest hotel in The East Cut, The Clancy boasts several attractive features for the district: The Radiator – a street-facing coffee shop offering locally sourced pastries and coffee, two public open spaces, and Seven Square Taproom, the hotel's restaurant that offers locally-sourced, casual Californian cuisine.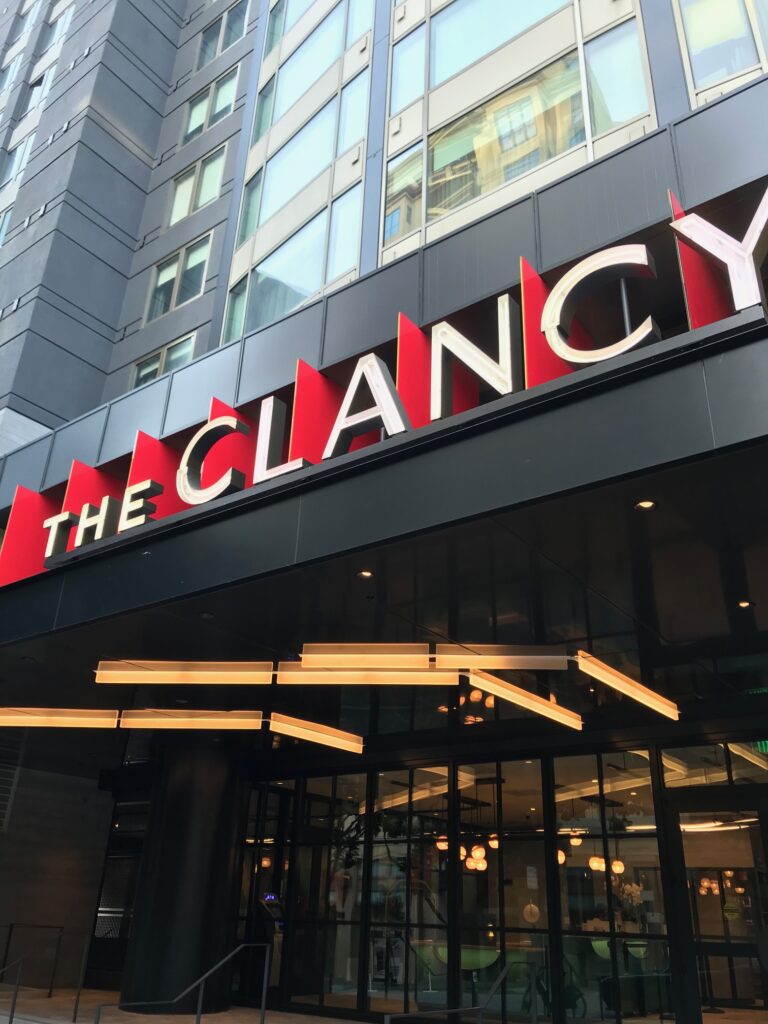 During the Eats event, which brought in six dinner-orders, the CBD took the opportunity to showcase the hotel's artistic and public-oriented features via its Instagram page.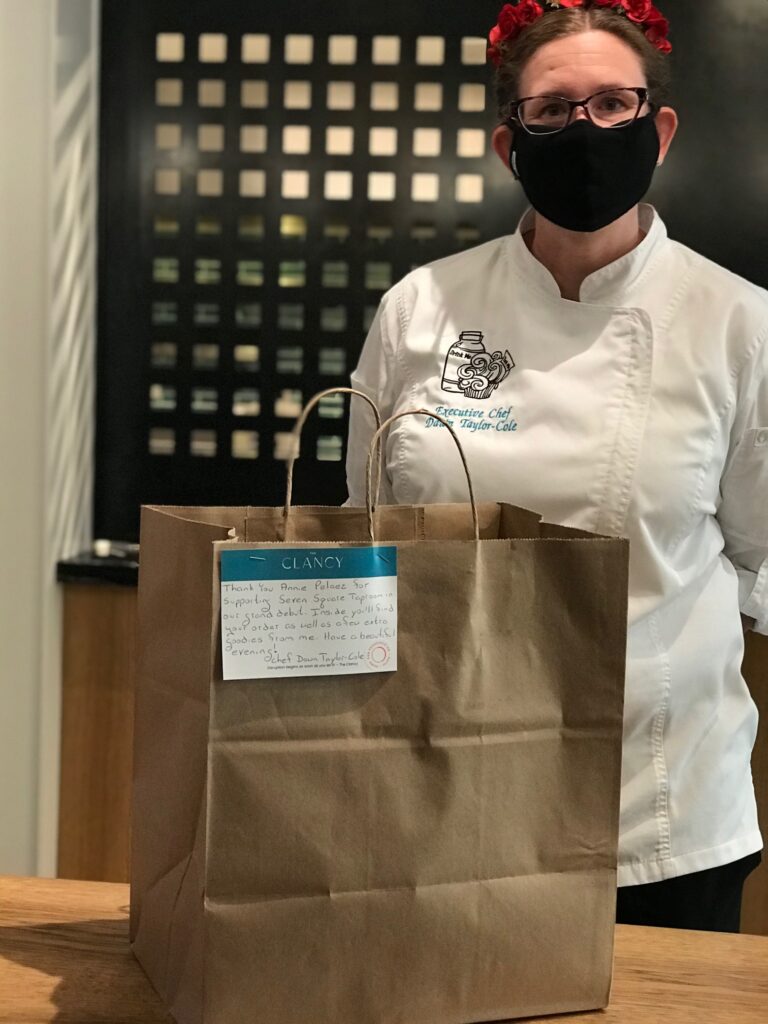 In particular, highlighting the "outside in" and "transit" themed design elements of the hotel which resonates in The East Cut, San Francisco's first transit-oriented district. These include painted crosswalks throughout the hotel's entrance and lighting installations made to mirror the path of the F Muni line.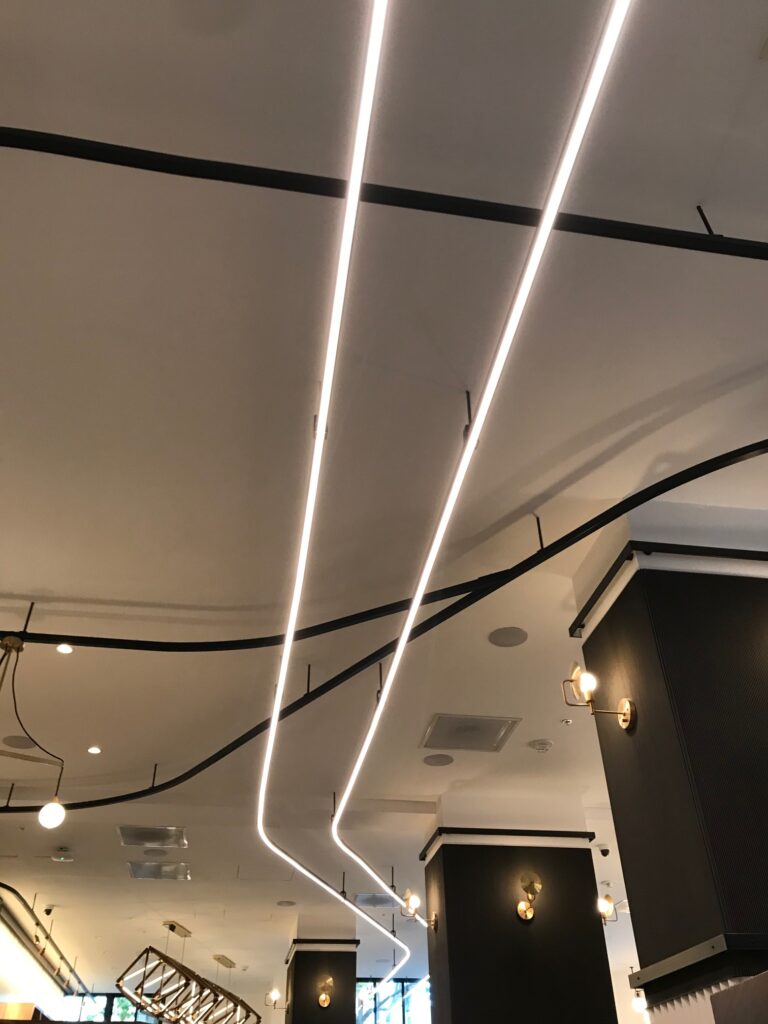 The Clancy Hotel offers two public spaces, Block 9 and a parklet. Block 9 is particularly impressive as it is the first privately owned public open space in the district to offer fire pits!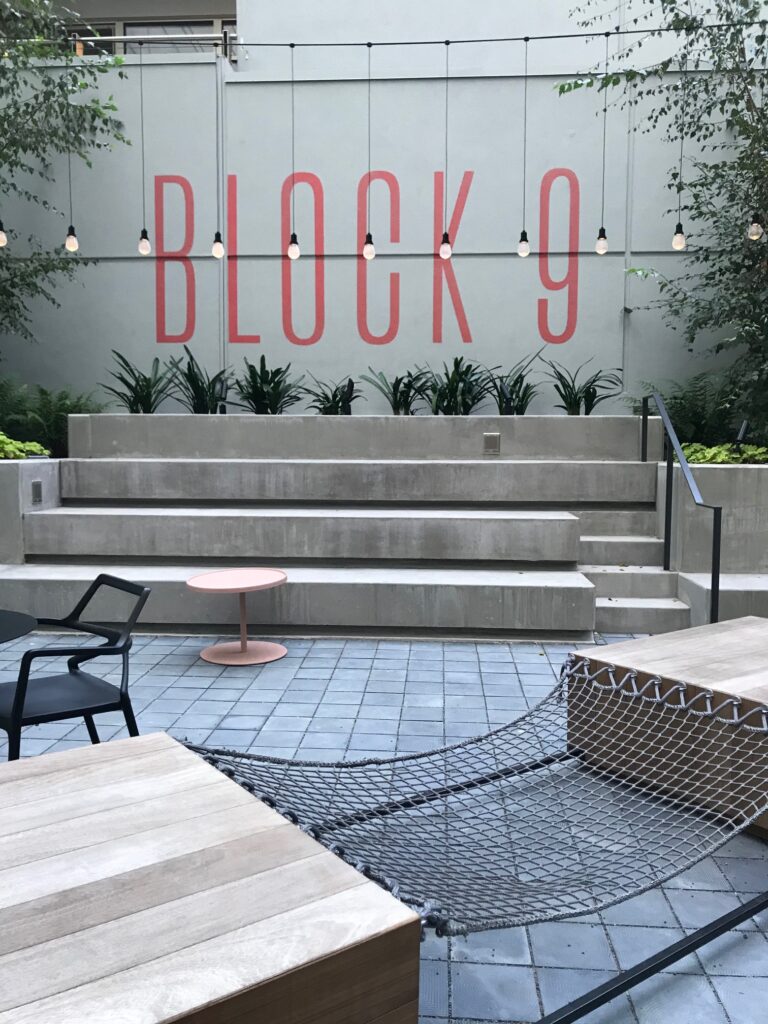 The Clancy is an Autograph Collection Hotel by Marriott. It is located at 299 Second Street. Seven Square Taproom offers breakfast, lunch, and dinner while the Seven Square Lounge offers craft cocktails and light bites. The Radiator Coffee Salon offers breakfast and lunch.