Designed to celebrate the reopening of San Francisco's Downtown, BloomSF kicked off on March 27th with floral installations made in partnership with the San Francisco Flower Mart installed at seven iconic Downtown locations. The weeklong celebration was put on in conjunction with Mayor London Breed's Downtown Recovery Plan and "Welcome Back SF" program.
Of the seven iconic sites that received floral installations courtesy of San Francisco Flower Mart florists, two were located in The East Cut: Salesforce Transit Center and The Crossing at East Cut.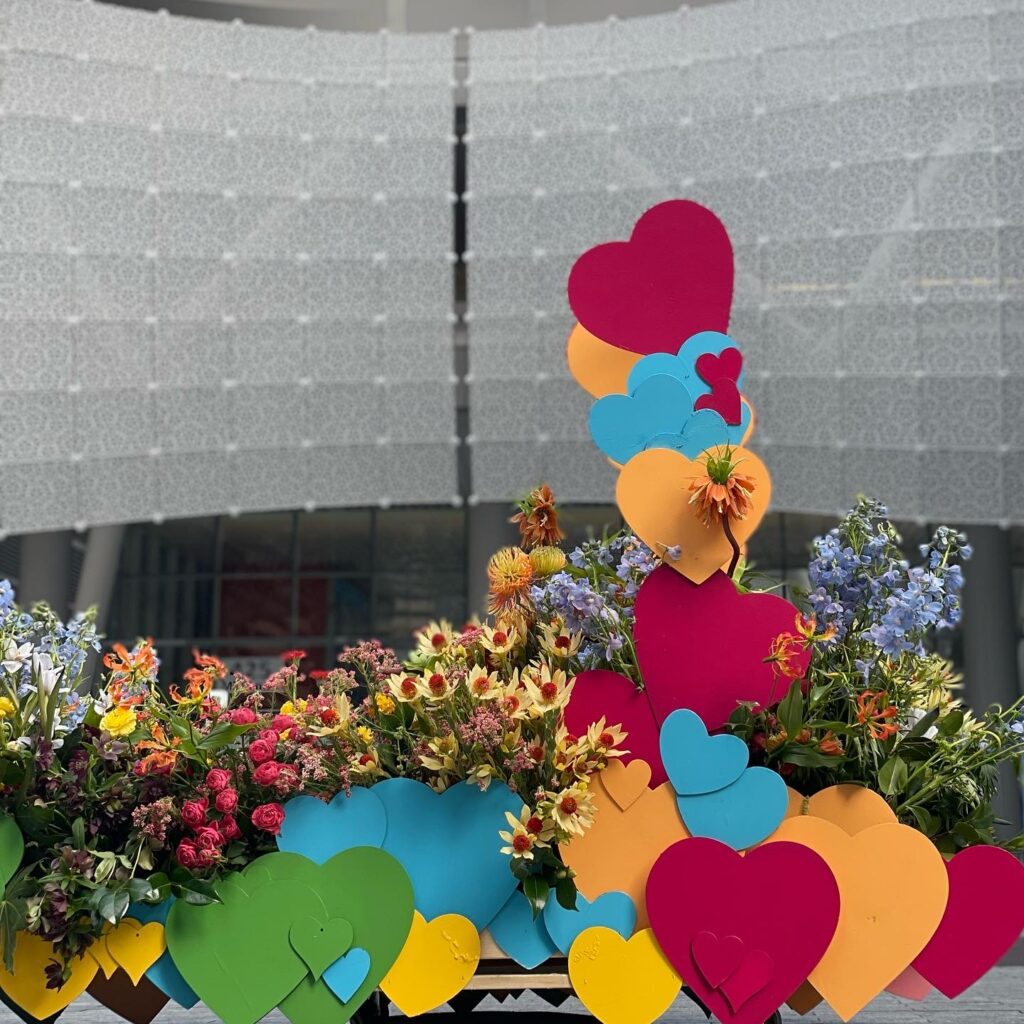 In anticipation of the weeklong celebration, Mayor Breed joined City and East Cut leaders atop Salesforce Transit Center announcing BloomSF on March 14th, 2022. During the press conference, Mayor Breed highlighted the uniqueness behind San Francisco but noted that the vibrant city was missing something in its downtown, "its people."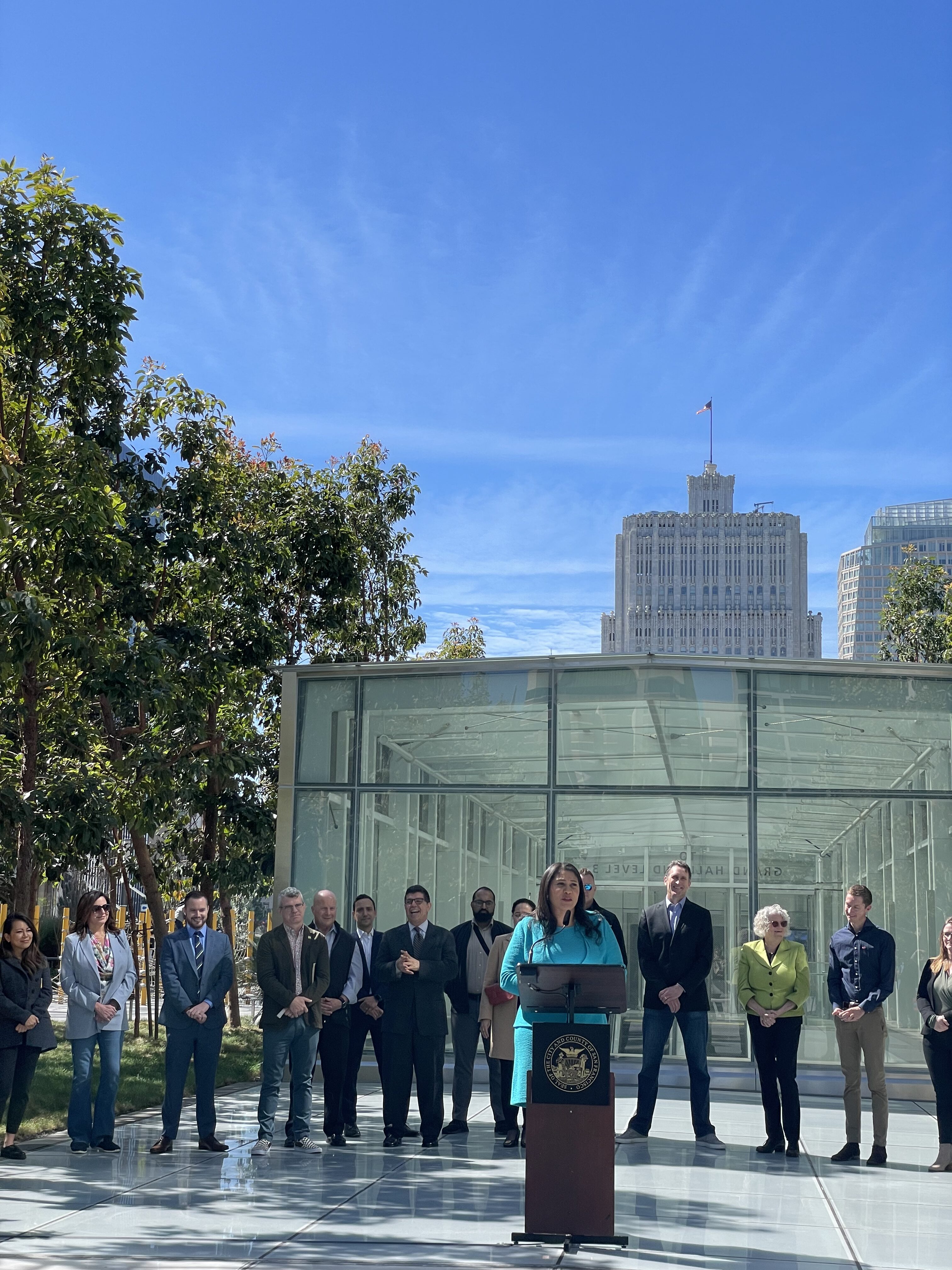 Indeed, BloomSF did draw visitors back downtown. In conjunction with the floral installations, events took place daily to activate the participating downtown neighborhoods, encouraging visitation. Daily music at The San Francisco Ferry Building and Westfield Shopping Center, a Silent Disco at Salesforce Park, free yoga and zumba classes at The Crossing at East Cut along with cocktails and crafts and a roller skating event offered something for everyone living and working in or, visiting the area.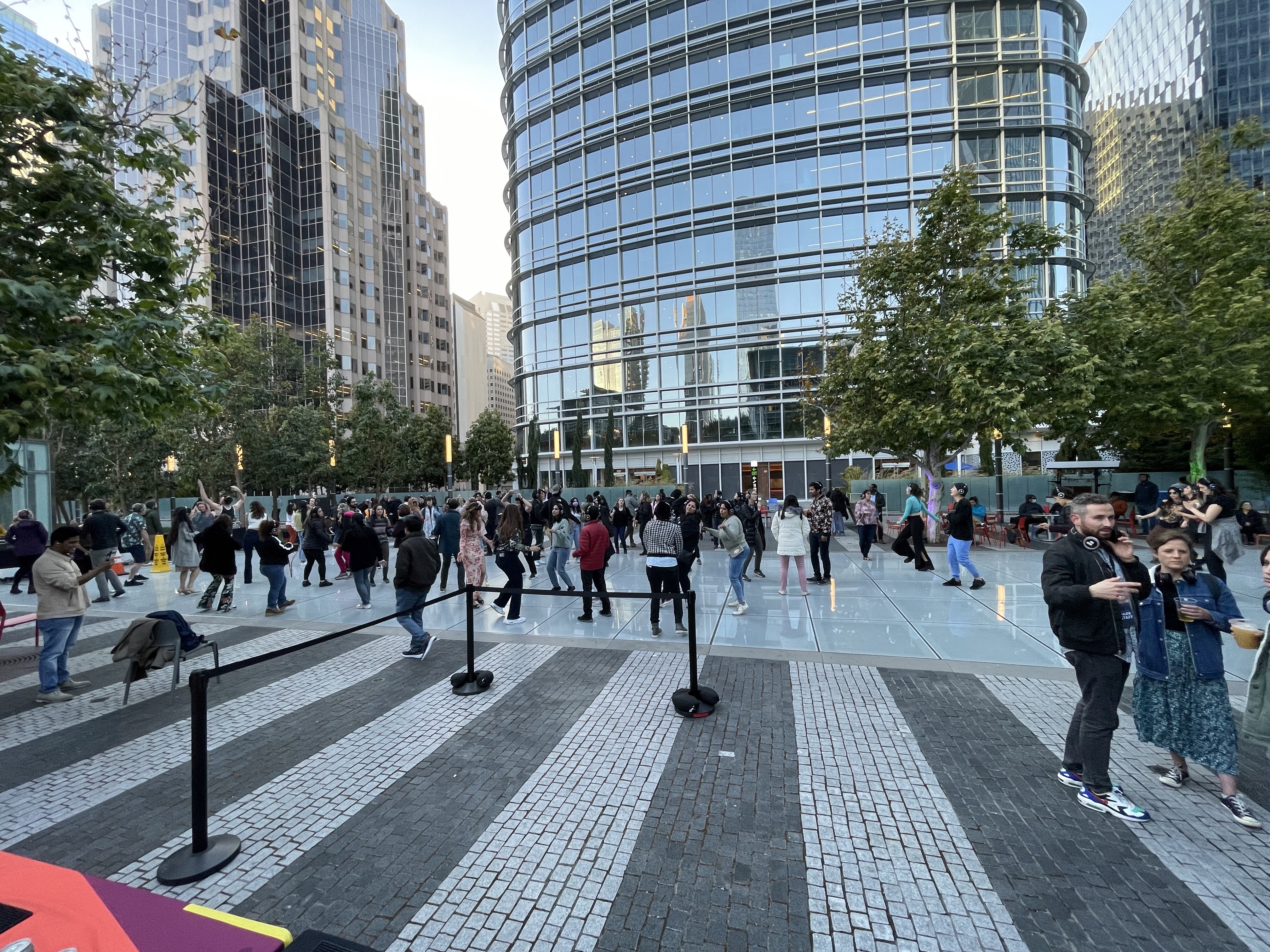 East Cut merchants commented on the increase in foot traffic while residents noted an increase in vehicular congestion – clear signs that office workers were returning, at least in part, to their commuter schedules.
Maintaining the momentum built by BloomSF, The East Cut CBD along with the partners operating The Crossing at East Cut and Salesforce Park continue to offer free weekly programing and special events to residents, office workers and visitors.