With the closure of so many of the neighborhood restaurants in the East Cut area, options have narrowed for take-home meals. It is, however, a great time to (re)-discover One Market Restaurant.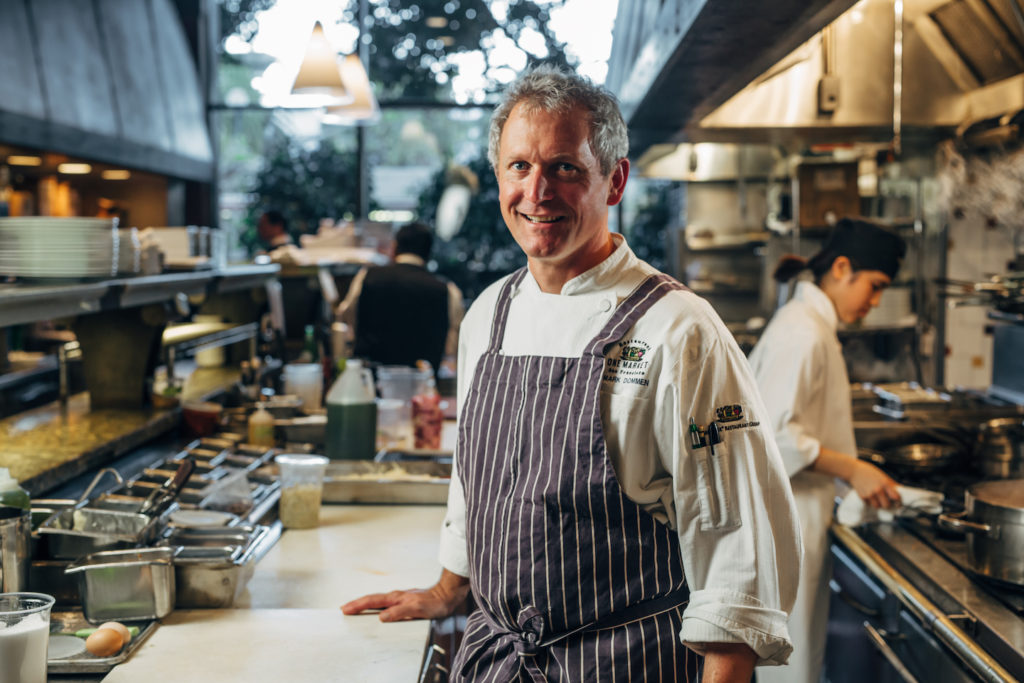 At the foot of Market Street since 1993, One Market is available for take-out and delivery Wednesdays, Thursdays, and Fridays from 3-7pm. The menu is simple and features three regular entrée/dinners plus a changing weekly special. One Market offers dinners that have comfort, quality, and value in mind. Check out the selection of to-go cocktails and half-price bottled wines available to-go. Special: $5 Throwback single cocktails every Thursday (one per entrée purchased).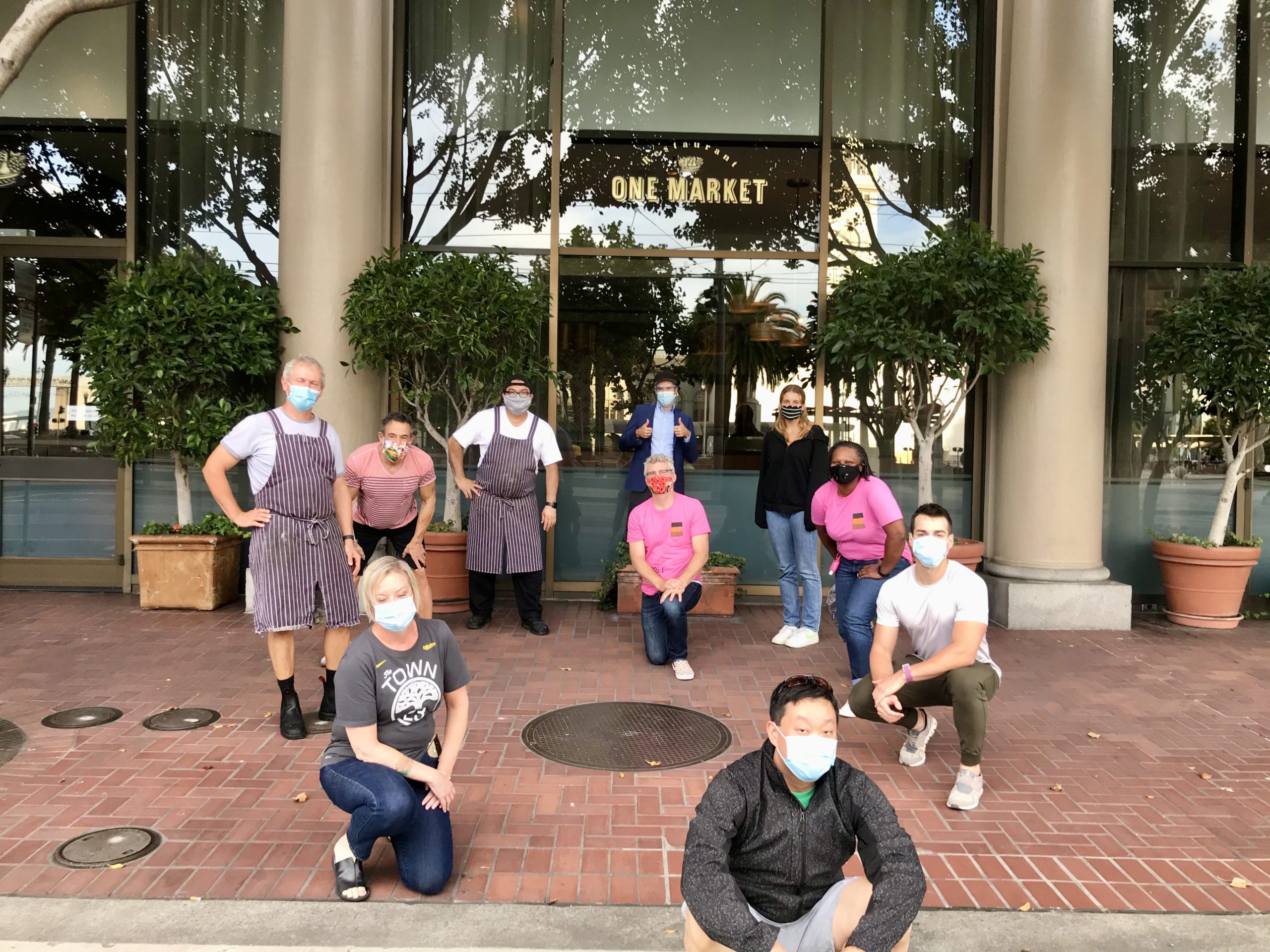 On Thursday, August 13th, East Cut Eats partnered with One Market Restaurant to promote its sophisticated menu and farm-to-table cuisine to new customers in the neighborhood. Volunteers went a step further and delivered dinner orders for free to customers in the neighborhood. Thank you to Andy, Darrell, Emmeline, Katina, and Sienna for volunteering with The East Cut CBD staff.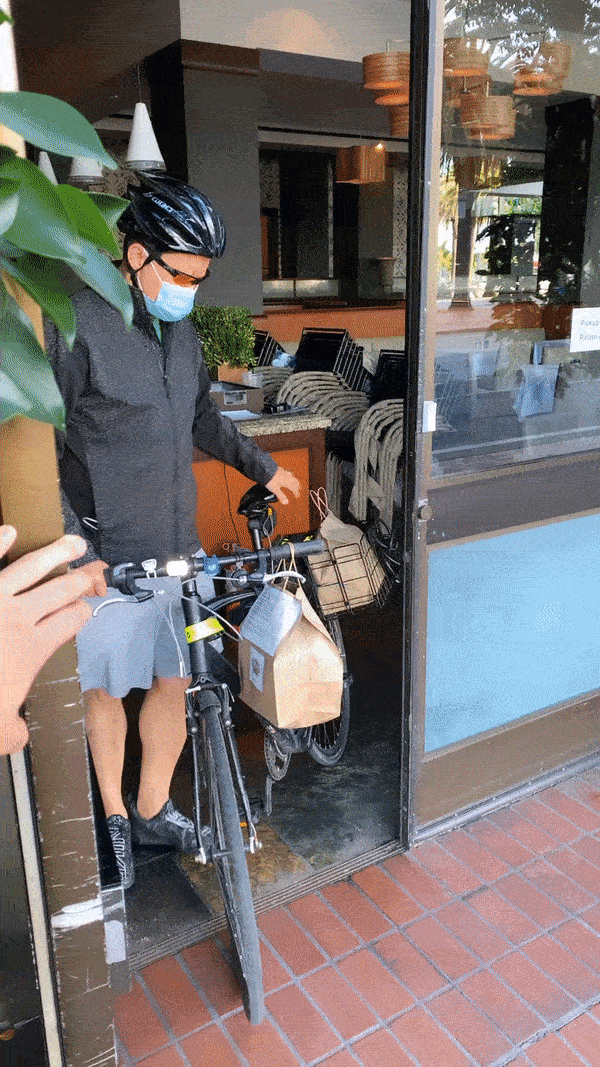 East Cut Eats was launched in July 2020 to support local restaurants and help them reach new customers in the neighborhood while saving on commissions and fees otherwise charged by delivery applications. To date, East Cut Eats grossed $6,800 for local restaurants and helped them save over $750 in fees.